Mobile Hair and Makeup Artist for special events
Hair and Makeup for special events in Newcastle
Creative hair styling and makeup including airbrushing on your special day in the comfort of your own home or hotel and services Newcastle and Lake Macquarie areas.
Hair Styling & Makeup Artistry
Enhance Your Special Occasion with Flawless Event Hair and Makeup
Newcastle and Lake Macquarie's ultimate Hair and Makeup Artists
Are you gearing up for a special event in Newcastle and want to look your absolute best? Look no further than Bellus Mobile Hair and Makeup. We are your go-to experts for Event Hair and Makeup, whether it's a School Formal, University Graduation, Melbourne Cup Event, Engagement Party, Anniversary, or a Corporate Function. Let's explore how our talented Makeup Artists and Hair Stylists at Bellus can transform your look and make your special day even more memorable.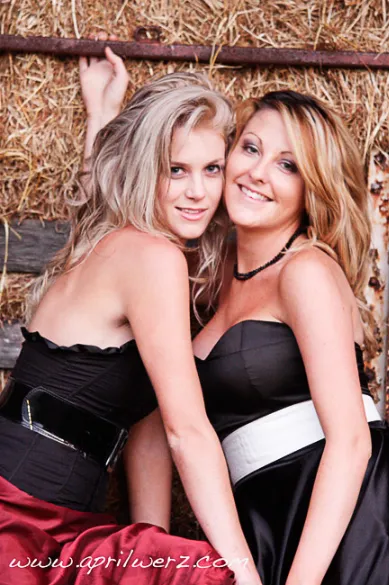 Bellus Mobile Hair and Makeup
Imagine stepping into the spotlight with flawless Hair and Makeup that accentuates your unique beauty. At Bellus, we specialise in creating stunning looks for a wide range of special events. From School Formals, Engagement Parties, to Corporate Functions, our Mobile Hair and Makeup services are designed to cater to your every need. We understand that looking your best is not just about aesthetics; it's about feeling confident and radiant.
Why Choose Bellus for Your Event Hair and Makeup Needs?
When it comes to Event Hair and Makeup, experience matters. Our team of skilled Makeup Artists and Hair Stylists have years of experience in the industry. Using high-quality products and up to date with the latest trends to ensure you receive the best service possible. Whether you're attending a School Formal, Melbourne Cup Day function or a Corporate Event, we have the expertise to create a look that's perfect for your Newcastle occasion.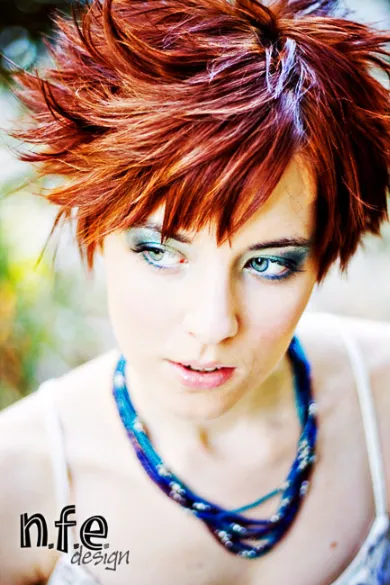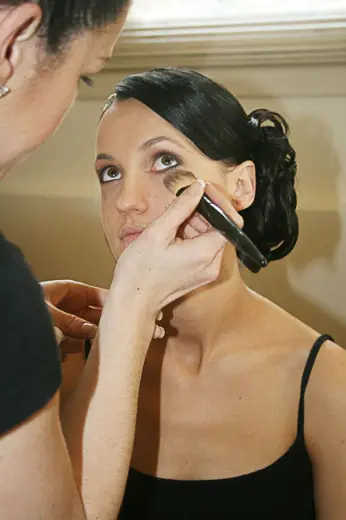 The Art of School Formal Hair and Makeup
Your school formal is a night to remember, and we want to make sure you look and feel like a star. School Formals mark a joyous occasion, celebrating friendship and the culmination of years of hard work. For high school girls in year 10, 11, and 12 in the Newcastle area, the school formal stands out as one of the most eagerly anticipated events of the year. It's a rare opportunity to indulge and embrace a glamorous transformation. However, the key to a successful formal experience is preparation!
Many schools have strict rules regarding makeup, which can make doing your own makeup and hair a daunting task. That's where the experienced team at Bellus Hair and Makeup comes in, with over 16 years of expertise. We are here to help you bring your dream look to life.
Why should you consider booking a professional makeup artist?
It's crucial to remember that having a professional artist handle your makeup and hair is the ultimate way to feel extraordinary on your formal day. Not only are we well-versed in a wide range of techniques, but our wealth of experience ensures that your makeup and hair will stay impeccable throughout the entire night. While you may have practiced your makeup countless times, unexpected hiccups can lead to rushed and anxious moments.
School formals are a rare opportunity to shine in glamorous attire, so it's best to be prepared, enjoy a stress-free night, and revel in the experience like a celebrity. On the day of your school formal, booking slots are extremely limited. Don't delay—secure your booking now to ensure you look and feel your absolute best!"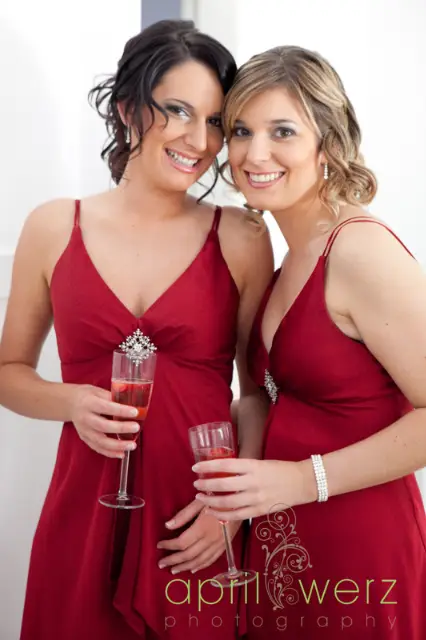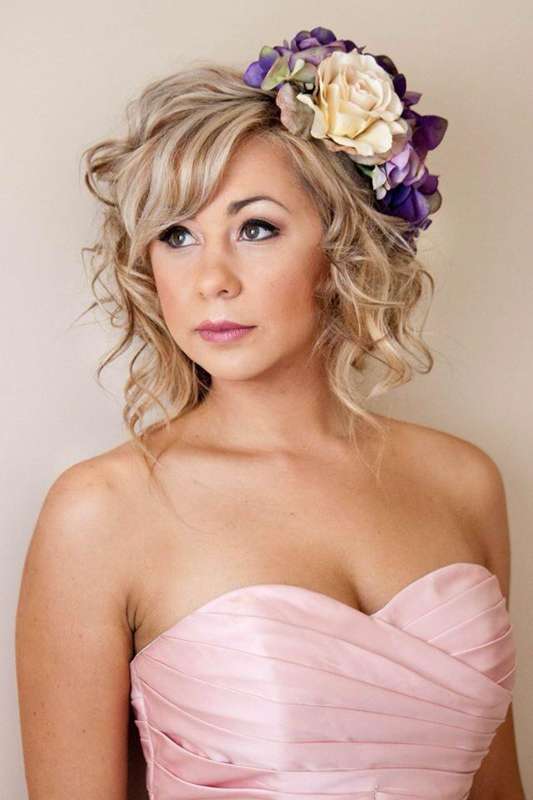 Melbourne Cup Day Hair and Makeup – Elegance and Glamour at you Melbourne Cup Day Functions
The Melbourne Cup stands as Australia's most prestigious event within the Spring Racing Carnival. It's not merely a horse race; it's a grand fashion extravaganza that captivates all of Australia. Newcastle is no exception! With countless Melbourne Cup Day Functions held throughout the Hunter.
An increasing number of women now opt for professional mobile makeup and hair services for this special event. You need not worry about the intricacies of applying false lashes, creating beautiful curls, or securing your exquisite hairpiece. Simply send us an inquiry to reserve a session, and we'll come to your home or hotel, providing you with top-notch makeup application and hairstyling services. Alternatively, you're welcome to visit our Cameron Park studio.
---
Corporate Event Hair and Makeup – Confidence in the Workplace
Looking polished and professional at corporate functions is essential. Our Corporate Event Hair and Makeup services in Newcastle are tailored to enhance your confidence and leave a lasting impression. The right makeup and hairstyle can boost your self-assurance in a corporate setting. Whether it's a social event where you'll be mingling with colleagues, or a high-stakes business gathering where leaving a lasting impression is of paramount importance, the way you present yourself plays a crucial role in your overall impact. These occasions are not just about attending; they are opportunities to showcase your professionalism, confidence, and style.
In the realm of social events with colleagues, whether it's an office party, team-building outing, or a casual get-together, your demeanor and appearance can foster camaraderie and strengthen work relationships. It's a chance to reveal your affable side, share stories, and build connections beyond the confines of the workplace.
On the flip side, business events around Newcastle demand a different level of finesse. These gatherings may include conferences, industry expos, or crucial meetings with potential clients or partners. Here, your objective is not just to fit in but to stand out in a way that exudes professionalism and expertise. Your attire, body language, and ability to communicate effectively become powerful tools in leaving a memorable mark. Every interaction is an opportunity to network, pitch ideas, and build a reputation for reliability and competence.
In both scenarios, preparation is key. Knowing the nature of the event, understanding the expectations, and choosing the right attire are fundamental steps. Additionally, your grooming, including makeup and hairstyle, should align with the occasion. Mobile professional makeup and hairstyling services can be invaluable in ensuring you look your best and feel confident, allowing you to focus on making meaningful connections and achieving your objectives.
Ultimately, whether you're attending a social gathering with colleagues or a business event, the way you present yourself can significantly impact your success and leave a lasting impression on those you encounter. It's an opportunity to showcase your best self and seize the moment to build valuable relationships and advance in your professional journey.
---
Hair and Makeup for Special Events
Special events are those precious moments in life when time seems to stand still, and memories are etched into eternity. These occasions, such as anniversaries or milestone celebrations, hold immense significance and deserve a look that's as extraordinary as the moments themselves.
Anniversaries, on the other hand, are a celebration of enduring love and commitment. Whether you're the guest of honor or a cherished attendee, looking your best is a way of honoring the years of togetherness. Our expertise in makeup and hairstyling for special events allows us to create looks that are both flattering and fitting for the occasion. We consider your personal style and preferences to craft a look that enhances your features and leaves you feeling confident and beautiful.
Milestone celebrations, be it a significant birthday, an achievement like University Graduation Day, or any momentous event, deserve the spotlight. These are moments when you want to radiate confidence and self-assuredness. Our team understands the significance of these occasions and ensures that your makeup and hairstyle align with the grandeur of the event. We cater to your unique tastes, whether you prefer a glamorous, bold appearance or a more understated, elegant look.
In essence, our expertise in Hair and Makeup for Special Events is your passport to looking and feeling extraordinary during these cherished moments. We take pride in our ability to tailor our services to your individual preferences, ensuring that you not only shine but also exude the confidence and grace that make these events truly unforgettable. Your special day deserves nothing less than a look that reflects the significance of the moment, and that's precisely what we aim to deliver.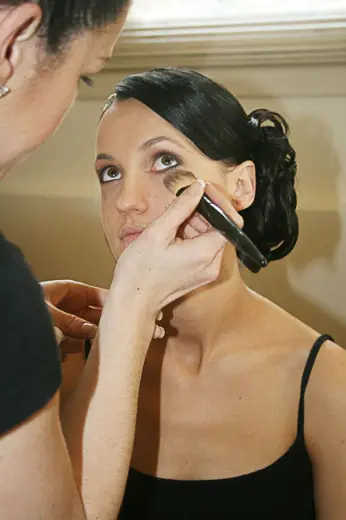 Common Questions about Special Event Hair and Makeup
Q: How far in advance should I book my appointment for my special event? A: It's advisable to book your appointment at least a few weeks in advance to secure your preferred date. However, don't hesitate to contact us even if your event is just around the corner. We'll do our best to accommodate your needs, but in all honesty, the earlier the better!
Q: What should I bring to my Hair and Makeup appointment? A: It's helpful to bring a picture of your desired look and any hair accessories or makeup products you'd like us to use. We'll also provide a consultation to discuss your preferences and concerns.
Q: Do you offer this service for individual clients or group bookings only? A: Bellus has a minimum callout fee for mobile services, so a group booking will be required. For individuals, there may be an opportunity for you to have your hair and makeup done at our studio in Cameron Park.
Q: How far do you travel for special event hair and makeup? A: Newcastle and lake Macquarie areas mainly. However, I have travelled to the Hunter Valley, Central Coast and Port Stephens. For areas outside of Newcastle travel fees apply.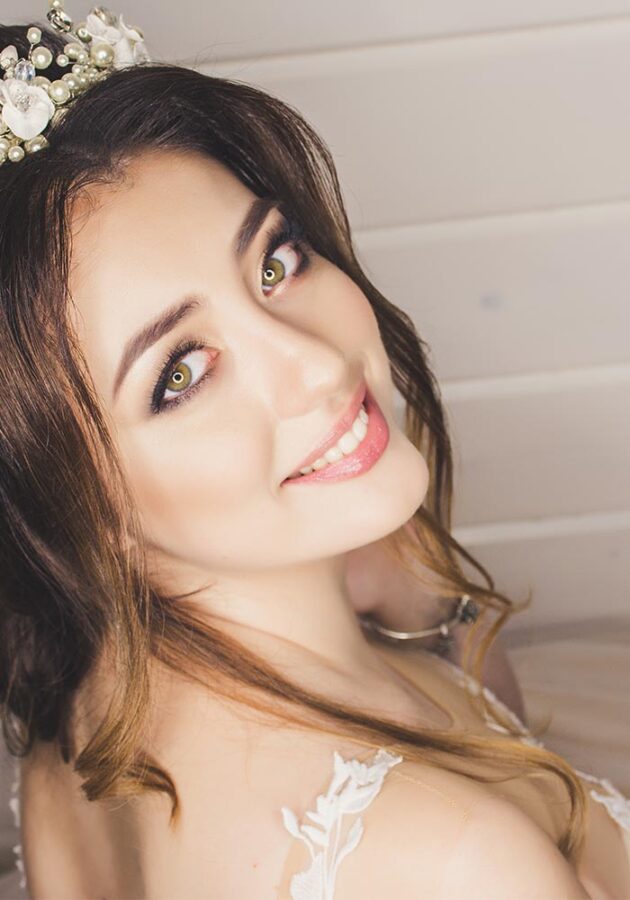 Book Your Experience with Bellus
Are you ready to embark on a journey of beauty and elegance? At Bellus, we take pride in being a part of your special moments, turning them into cherished memories. With our mobile bridal hair and makeup services in Newcastle, you can expect a seamless experience that leaves you feeling pampered and confident.
Contact Amanda today to discuss your special event, and let's collaborate to create a look that leaves a lasting impression.