Hair and Makeup Questions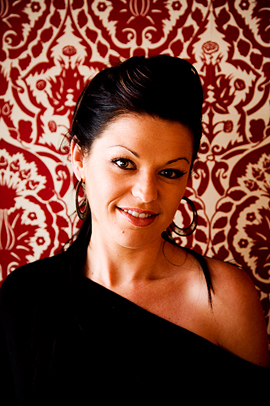 Your Questions Answered
How soon should I pay a deposit and lock my wedding date in?

The Bellus wedding calendar fills up very quickly! We are already taking bookings for 2024 and 2025, there are still some dates available for 2023. So the answer is 'Now!' As quickly as possible to ensure you lock in Bellus for your special day. To ensure your booking becomes permanent a $150 non-refundable deposit needs to be paid which will lock in your wedding date.
When should I book my wedding hair and makeup trial?

As soon as possible and we will schedule it for between 3 to 8 weeks prior to your wedding day. Your hair and makeup trial is important for us to connect, get to know each other and come up with the perfect style for you.
What should I bring to my wedding trial?

I like to see photos and general ideas of everything from your dress to your wedding flowers, shoes and jewellery before a bridal hair and makeup consultation. And most importantly photos of yourself that you love. I like to get to know my brides and what you are after – everyone has a different idea of perfect – that way we create an authentic look that is not only you – but you living your best day.

Hair accessory – Hair accessories are important to be talked about or brought along so we can try these in your hair.

Bring your Pinterest board to show me examples of your preferred bridal hairstyles. This will help me understand your style and create your perfect look.
I have a large bridal party! Is there a limit to how many girls you can style on my wedding day?

Bellus is owned and operated by Amanda, she is always your primary hair and makeup stylist on your wedding day. For bridal parties with more than 4 girls, Amanda will bring another highly experienced stylist to assist her in getting you all ready. This additional stylist is at no extra cost to you, it is an added bonus for larger groups. So if your mother, mother-in-law-to-be or other guests would also like their hair and makeup done they can!
What am I asking for when asking the makeup artist for bridal makeup?

When it comes to bridal makeup, there is no specific look. It simply means that as a bride, you want your makeup done for your wedding day. Each person has their own individual style and some are used to wearing more makeup than others. The term bridal makeup does not necessarily mean there is one fixed look. When you meet your makeup artist, discuss the look you want that is specific to you and what you're comfortable with. You want to enhance your features and feel confident with your makeup.
Which hairstyle goes with what dress neckline?

When choosing a bridal hairstyle, it's important to consider your gown and face shape. Discussing options with your hairstylist and having a trial can help you feel comfortable and beautiful on your wedding day.
How do I make sure my makeup looks good all day?

The key to long-lasting wedding makeup is a solid skincare routine beforehand, including moisturising, cleansing, and hydration. On the day of the wedding, ensure your makeup artist uses a good primer, setting spray, and finishing powder. Touch-ups and more powder can be added before they leave. With a professional makeup artist and quality products, your makeup should not melt off.
How much should you pay for a wedding hair and makeup artist? How much does it usually cost?

When choosing a wedding hair and makeup artist, consider their experience level. More experience means a higher price, typically ranging from $100 to $150 per person for makeup and $100 to $150 for hair styling. It's recommended to choose an experienced artist who is familiar with working with brides and can provide support and ensure a smooth morning. Compare pricing and experience to make an informed decision. See our pricing here!
Do you provide Hair and Makeup Packages?

Absolutely, Bellus will create a customised hair and makeup package designed to meet your specific requirements and preferences. Our goal is to provide you with a personalised experience that ensures you're only paying for the services you truly desire, eliminating the need to invest in anything that doesn't align with your vision. See our services here!
If you have a question that I have answered, please give me a call!
Amanda Frost