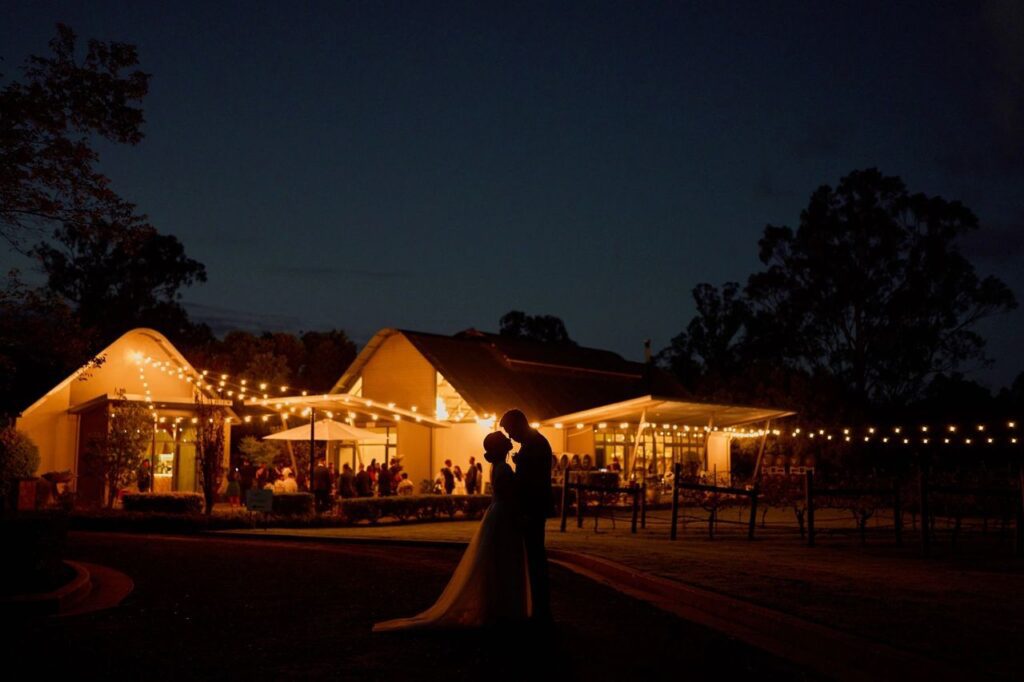 Celebrate Your Love at These Hunter Valley Wedding Venues!
When it comes to wedding destinations, the Hunter Valley stands out as an idyllic paradise, boasting breathtaking landscapes, exquisite wines, and a selection of remarkable Hunter Valley wedding venues. If you're dreaming of a picturesque wedding surrounded by rolling vineyards and charming countryside, look no further than these Hunter Valley wedding venues that promise to make your special day unforgettable. Bellus has been providing wedding hair and makeup services to brides staying at these venues since 2007 and these are our favourites!
Wedding Venues Hunter Valley
---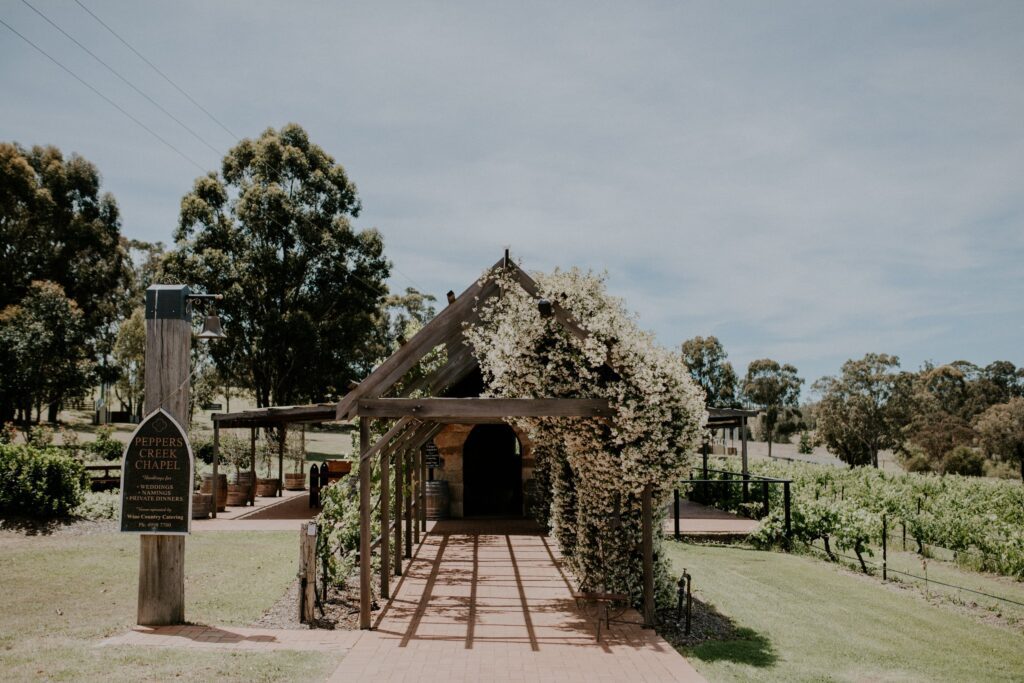 Peppers Creek Barrel Room
If you're captivated by the idea of a wedding in a winery, Peppers Creek Barrel Room is sure to steal your heart. This venue is renowned for its rustic Barrel Room that showcases the authentic winery experience. With exposed wooden beams and a romantic ambience, this space is perfect for couples who appreciate a touch of vintage charm. It's a place where your love story can unfold in the midst of wine barrels and rustic elegance. One of the region's best Hunter Valley wedding venues.
---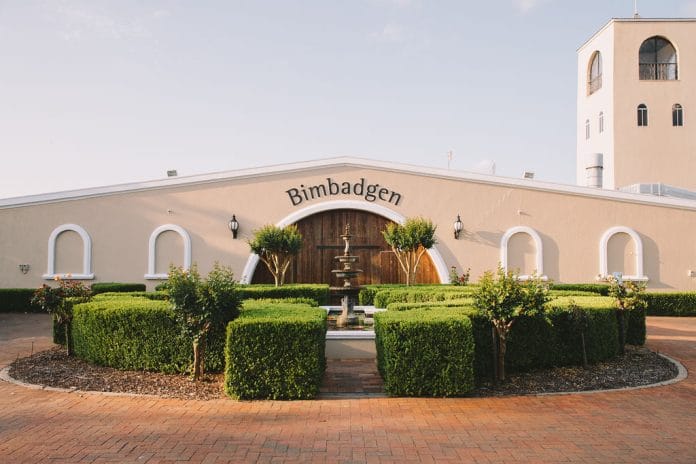 Bimbadgen
Bimbadgen offers a truly remarkable setting for your Hunter Valley wedding. With stunning architecture and breathtaking views, this venue ensures that your wedding is a grand affair. Exchange vows on the meticulously manicured grounds overlooking the vineyards, and then celebrate in style in a reception space that boasts elegance and sophistication.
---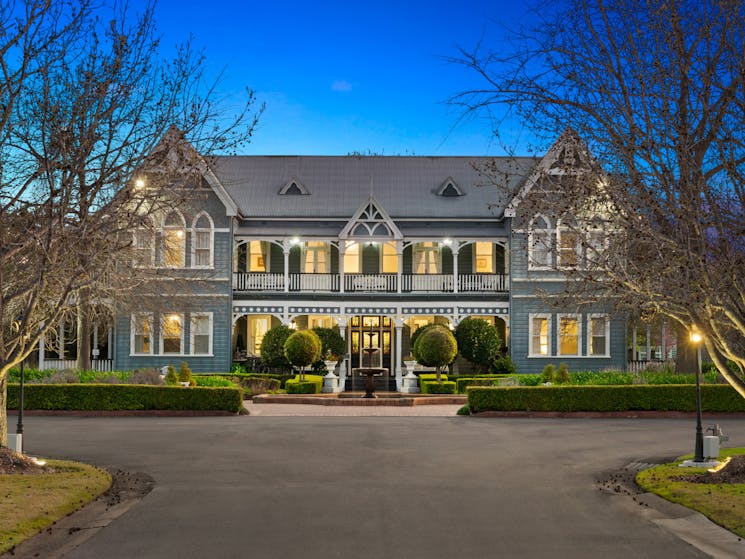 The Convent
Nestled in the heart of the Hunter Valley, The Convent is a true gem that offers a blend of elegance and tranquility. This venue combines historic charm with modern luxury, making it a perfect choice for couples seeking a romantic and intimate wedding setting. Imagine exchanging your vows in a lush garden overlooking the valley, followed by a reception in a beautifully restored chapel. The Convent ensures that your big day is nothing short of magical.
---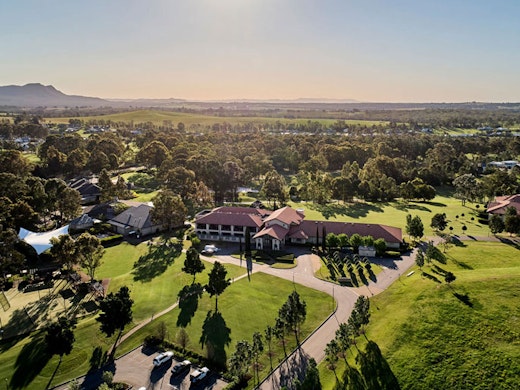 Chateau Elan
For couples who desire a touch of luxury and sophistication, Chateau Elan is an unparalleled option. This 5-star resort is not only known for its world-class golf course and spa facilities but also for its exceptional wedding offerings. With various indoor and outdoor spaces to choose from, you can customise your wedding according to your vision. From lavish ballrooms to charming vineyard views, Chateau Elan ensures that every detail is perfectly executed.
---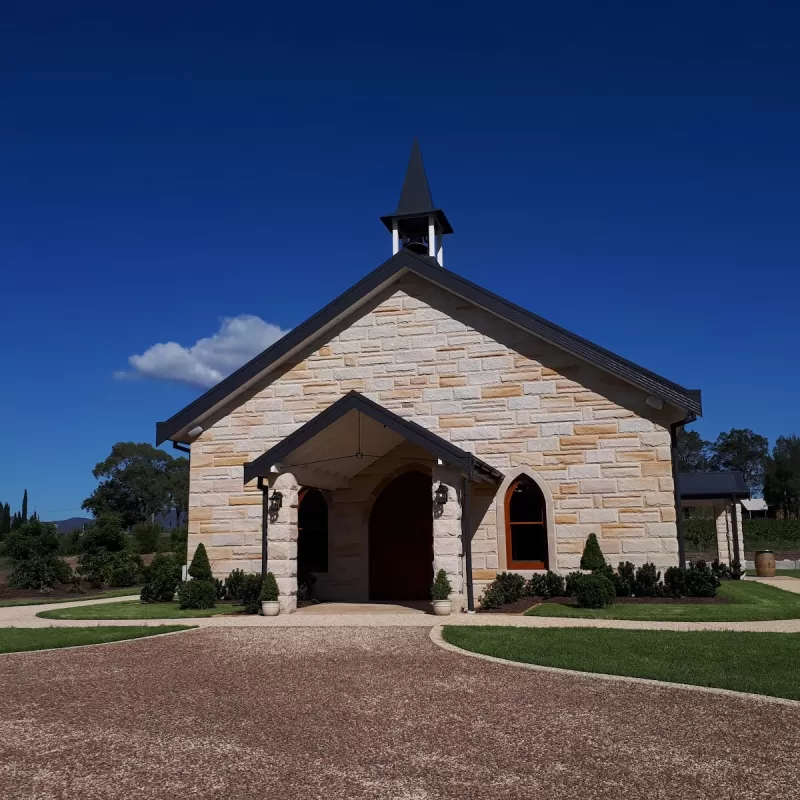 Petersons Champagne House
If you've always envisioned a wedding with a touch of effervescence, Petersons Champagne House is your go-to venue. This charming location combines the allure of sparkling wine with the natural beauty of the Hunter Valley. Say "I do" surrounded by rows of grapevines, and celebrate with your loved ones in a cozy reception space that exudes rustic elegance. A wedding at Petersons Champagne House is a celebration of love and the finer things in life.
---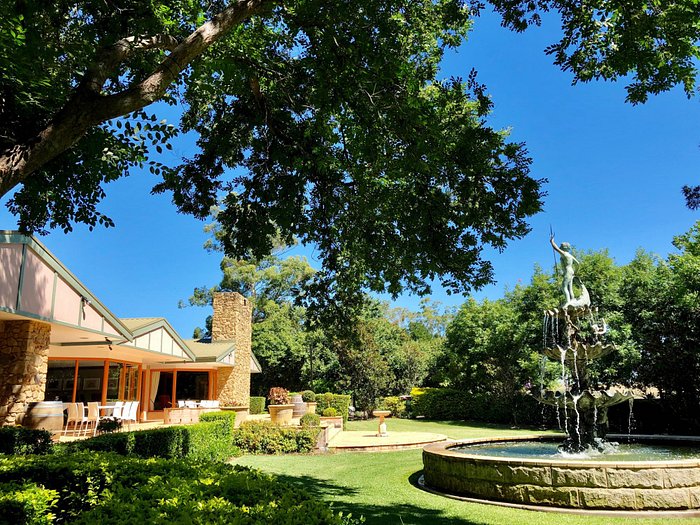 The Mercure Hunter Valley
Located amidst lush gardens and serene ponds, The Mercure Hunter Valley provides a serene backdrop for your wedding festivities. With multiple event spaces to choose from, you can create a customised experience that reflects your unique style. Whether you prefer an intimate indoor gathering or a romantic outdoor ceremony, this Hunter Valley wedding venue caters to your every desire, ensuring your day is as special as your love story.
---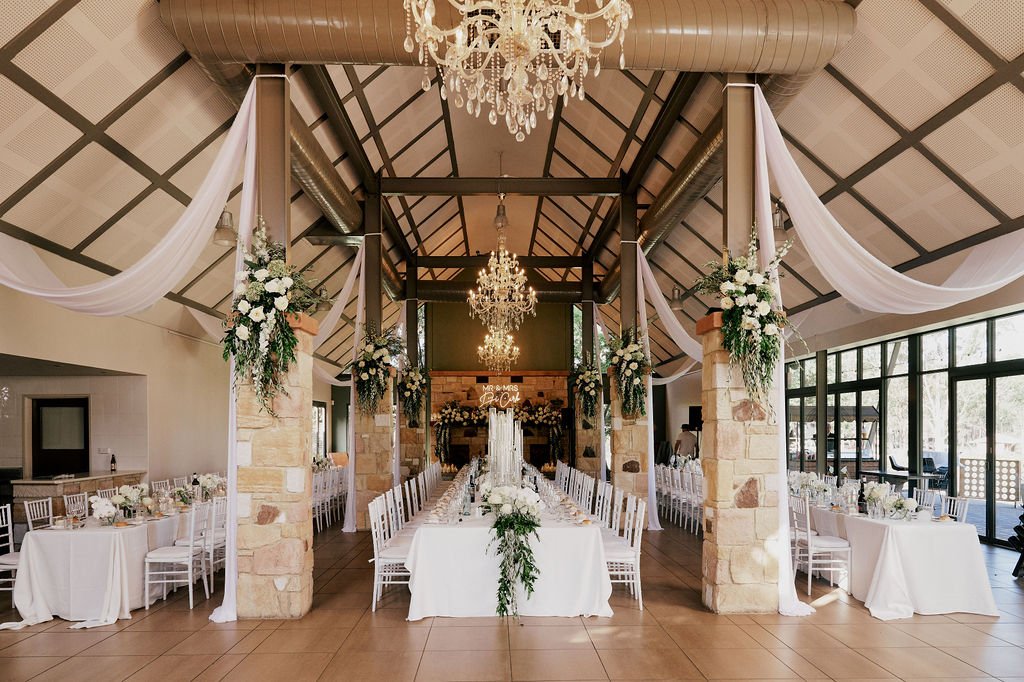 Enzo
For couples seeking a venue that effortlessly blends modern aesthetics with rustic charm, Enzo is a hidden treasure within the Hunter Valley. Surrounded by vineyards and olive groves, this boutique winery offers a warm and inviting atmosphere. The intimate spaces and sweeping views set the stage for an unforgettable celebration, where you and your guests can savour both the love in the air and the delectable wines of the region.
---
These wedding venues in the Hunter Valley provide a canvas upon which your love story can be beautifully painted. Each venue brings its own unique charm, ensuring that your wedding day reflects your personality, style, and dreams. With lush landscapes, exceptional wines, and venues that embody romance, your journey to "I do" in the Hunter Valley will be nothing short of extraordinary.
Blog By Bellus – Wedding Hair & Makeup Hunter Valley