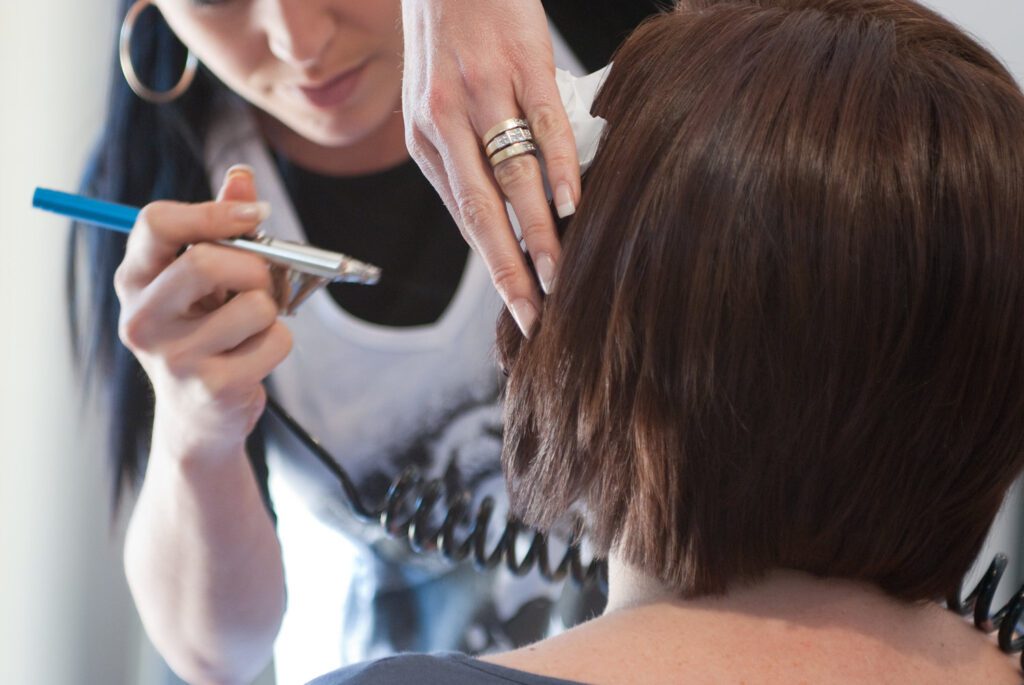 ---
Bridal Makeup – Airbrushing – Demystifying Airbrush Foundation
When it comes to bridal makeup, the term "airbrushed" is often thrown around, but what does it really mean? During bridal makeup trials with my brides, I often hear them express a desire to look airbrushed. In essence, they long for that flawless look reminiscent of Pinterest-perfect or magazine-cover bridal beauty. It's a compelling idea, but it's essential to understand that the images in magazines are meticulously edited to achieve that level of perfection – it's not the reality we live in.
Even the most skilled bridal makeup artist can't magically erase skin texture. Makeup can undoubtedly enhance your complexion and make it appear more flawless, but achieving absolute perfection isn't possible. The extent of airbrushing or editing required depends on the model's skin condition. Natural, smooth skin requires less editing, while skin with noticeable texture, like bumps, scars, or hair, might need more attention. Regardless, the end result in beauty and fashion images is always impeccable skin and makeup.
---
Bridal Airbrush Makeup – So, What Is Airbrushing?
Think of it as a form of natural Photoshop editing. Airbrushing, whether through a phone app or a professional Photoshop program, involves blemish removal and contrast adjustments. However, when we talk about airbrushing with makeup, it's a different ballgame altogether.
Bridal Makeup – The Airbrush Makeup Method
While there are foundation types that claim to provide an airbrushed finish, the true magic happens with an airbrush gun, compressor, and a specific airbrush foundation. Airbrushing harnesses the power of compressed air to gently mist a very liquid foundation across your skin. The foundation is applied in thin layers, allowing for a sheer or fuller coverage, depending on your preference.
Benefits of Airbrush Foundation for Bridal Makeup
Contrary to what some may think, airbrush makeup doesn't feel heavy and doesn't give you that overly edited magazine look. Instead, it allows your skin to shine through, creating a natural appearance. Any imperfections like under-eye darkness or spots can be concealed with concealer before the airbrush application. Airbrushing evens out your skin tone, giving your makeup a soft, focused, and naturally flawless look.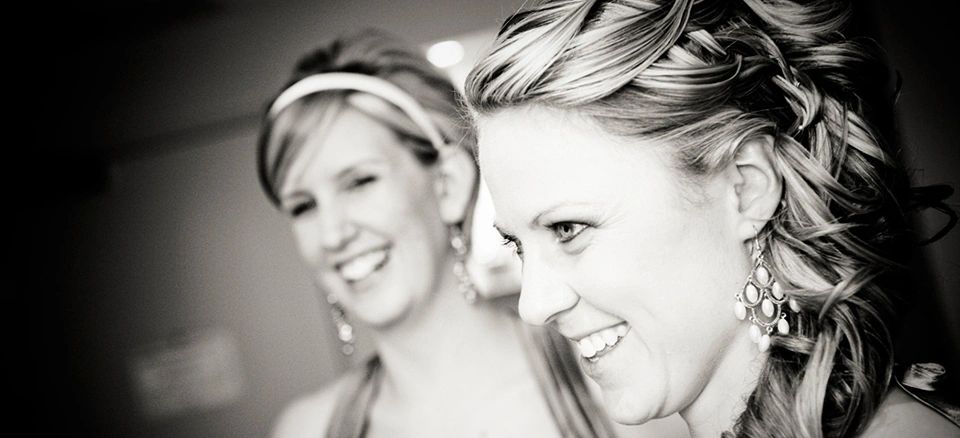 ---
The beauty of airbrushing bridal makeup lies in its layering ability. You can build up layers for more coverage, and these layers can also include blush, highlight, and contour. The finish should be flawless with a semi-matte texture. Typically, airbrush foundation formulas are silicone-based, which helps cover lines, pores, and imperfections, although other formulas can be water or oil-based.
The layers of the fine silicone-based formula are water and transfer-resistant, making it perfect for all-day bridal makeup. I generally state 10 hours of wear, but my brides often report it lasting even longer. When using airbrush foundation, your skin preparation should follow the same steps as any other foundation application, tailored to your skin type. For oily skin, use an oil-controlling moisturiser and a mattifying primer. If your client craves a radiant glow, opt for an illuminating primer and enhance it with airbrush highlighter.
---
Practical Advantages of Airbrush Bridal Makeup
Airbrushing bridal makeup also offers some practical advantages. It's hygienic since the airbrush never directly touches the face, preventing cross-contamination. It's suitable for all skin types, particularly sensitive skin, as it reduces skin sensitivity, and airbrush makeup is hypoallergenic. Plus, it's versatile and can be used for various applications, including makeup, body paint, and even hair color.
As an bridal makeup artist, I appreciate the beauty of airbrushing, but I also recognise the value of traditional foundations. I don't believe one method is superior to the other, especially considering the wide range of formulas available for traditional foundations. Ultimately, it's about finding what works best for your unique skin and style preferences.
And that is exactly what your bridal makeup trial is all about; finding what suits you, enhancing your natural beauty and finding your perfect bridal makeup style! Give me a call or contact me through the Bellus website to organise your makeup trial today!
---
Blog by Bellus – Bridal Makeup Artist – Creative bridal hair styling and bridal makeup including airbrushing on your wedding day in the comfort of your own home or hotel and services Newcastle, the Hunter Valley, Port Stephens & the Central Coast