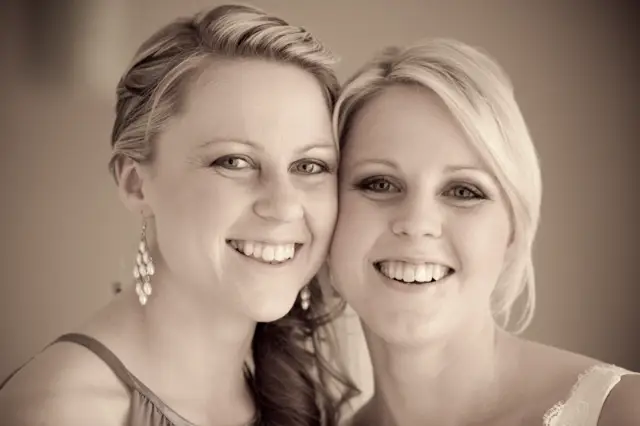 Tips and Ideas for Bridesmaid Makeup
Being a bridesmaid is a thrilling and joyous experience, from assisting in planning the bridal shower to helping the bride select her outfit, shoes, and accessories. However, one essential aspect that should not be overlooked is bridesmaid makeup and hair. It plays a pivotal role in creating a harmonious look for the bridal party and ensuring that every bridesmaid feels and looks her best on the big day. Whether you're considering hiring a professional makeup artist or opting for a DIY approach, it's crucial for the bride and her squad to be on the same page regarding their chosen look. In this comprehensive guide, we'll provide you with top bridesmaid makeup tips to ensure the special day runs smoothly.
Clarify Makeup Artist Expenses
The first step in ensuring a smooth bridesmaid makeup experience is to establish who will cover the costs of a professional makeup artist. While it's a lovely gesture for the bride to treat her bridesmaids to professional hair and makeup services, it's not a strict requirement of wedding etiquette. Budget considerations may lead the bride to choose a professional solely for herself. If the bride does decide to hire a professional makeup artist or team, it's essential to communicate expectations clearly with the bridesmaids.
Offer them the option to opt-in or manage their own makeup. For bridesmaids contemplating professional makeup application, remember that it not only guarantees the use of high-quality products and tools to maintain a flawless appearance all day but also contributes to a less stressful and more enjoyable pre-wedding experience. Who doesn't deserve a bit of pampering?
---
Match Makeup to the Wedding Theme
Just as you carefully select bridesmaid dresses and accessories that complement the venue and theme, you should consider the overall wedding concept when choosing bridesmaid makeup. For instance, if the wedding is an extravagant black-tie affair, bridesmaid makeup should be more dramatic and glamorous compared to a laid-back boho celebration. While the dress colors play a role, avoid attempting to match them exactly. Instead, focus on complementary shades and pops of color that enhance the overall aesthetic.
---
Don't Steal the Bride's Spotlight
Undoubtedly, the bride should be the star of the show. Bridesmaids should look stunning, but their makeup shouldn't overshadow the bride. Take your cues from the bride's preferences. Unless she specifically requests a bold, trendy, or vintage look, it's best to opt for understated makeup to ensure that all eyes remain on her.
---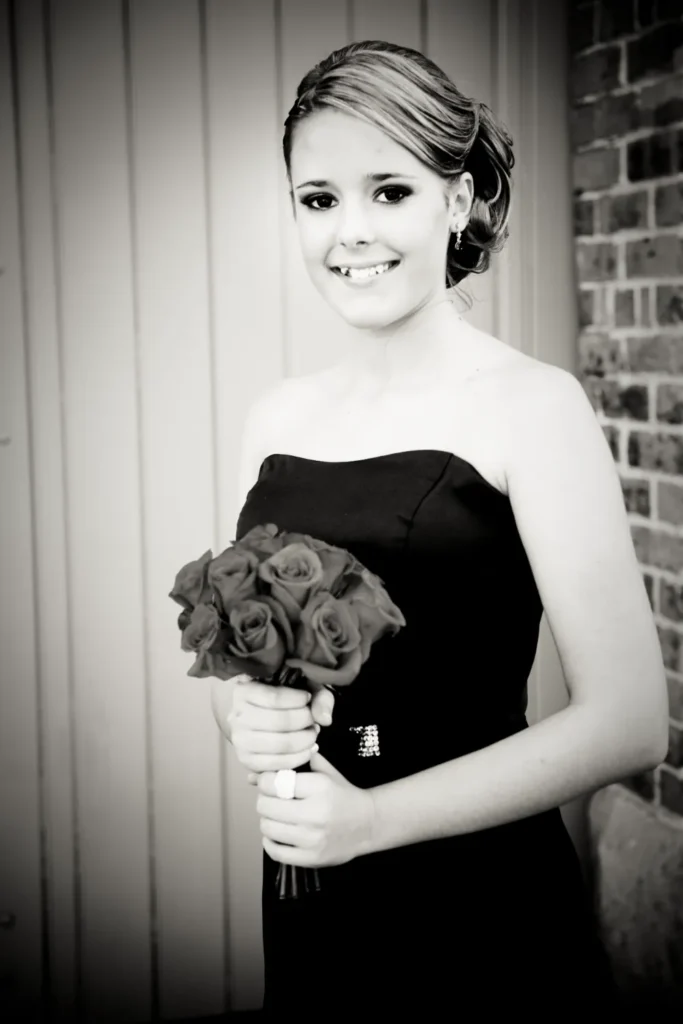 ---
Tailor Makeup to Individual Features and Skin Tones
While cohesiveness among the bridal party is crucial, bridesmaid makeup doesn't need to be identical. Finding a single look or lipstick shade that suits all skin tones can be challenging. Instead, trust your professional makeup artist to create slightly different styles for each bridesmaid, enhancing their individual beauty while maintaining a cohesive look for the group.
---
Choose Getting Ready Outfits Wisely
Many brides choose to gift their bridal party with elegant robes, not only because they look adorable in photos but also because they're easy to remove without smudging makeup. If you're responsible for selecting your own getting ready outfit, opt for one that doesn't need to be pulled over your head to minimise the risk of disrupting your makeup.
---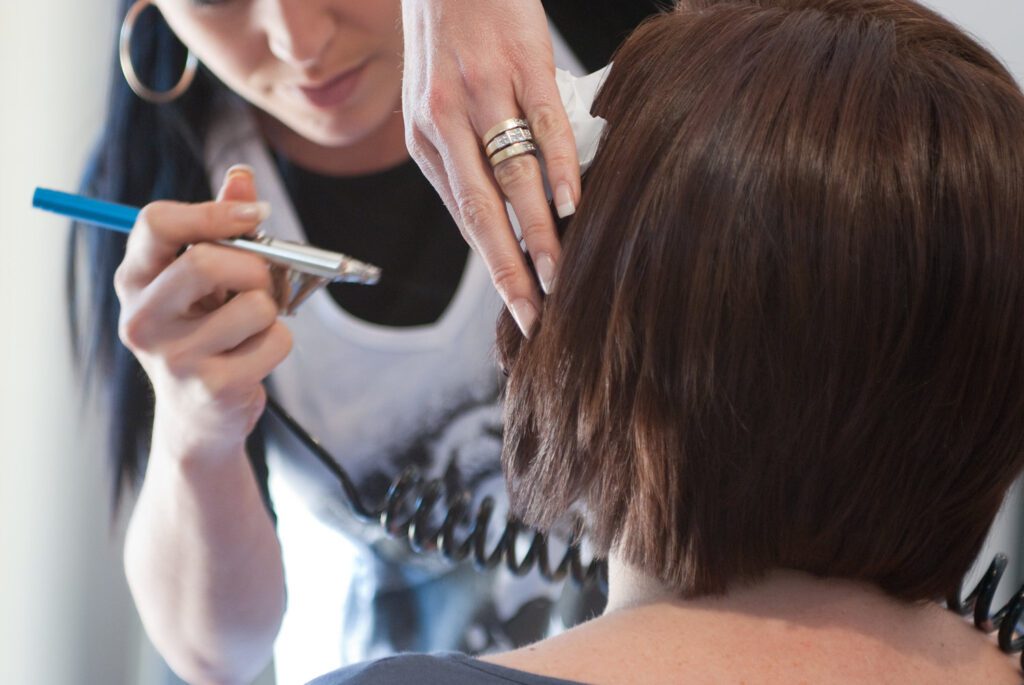 ---
Allocate Sufficient Time and Space
Whether you're enlisting the services of a professional makeup artist or not, it's crucial to allocate enough time in the wedding day schedule for everyone to get ready comfortably. Additionally, ensure that the bridal suite or preparation area provides adequate mirror space and ample natural light to facilitate the makeup process.
---
Invest in Long-Lasting Makeup Formulas
Tears of joy are not exclusive to the bride, so bridesmaid makeup should be long-lasting to withstand the entire day, from the ceremony to the dance floor, and look impeccable in countless photographs. Prioritise makeup products known for their longevity and prepare the skin properly before application. Primers and setting sprays are valuable allies in maintaining a fresh appearance. As a professional makeup artist, my brides and bridesmaids consistently get more than 12 hours of perfection.
---
Bring Photo References
Whether you're collaborating with a professional makeup artist or handling your makeup, having a reference photo or two is a smart idea. These photos can serve as a visual guide to achieve the desired makeup look. For additional inspiration, explore our extensive bridal hair and makeup gallery.
---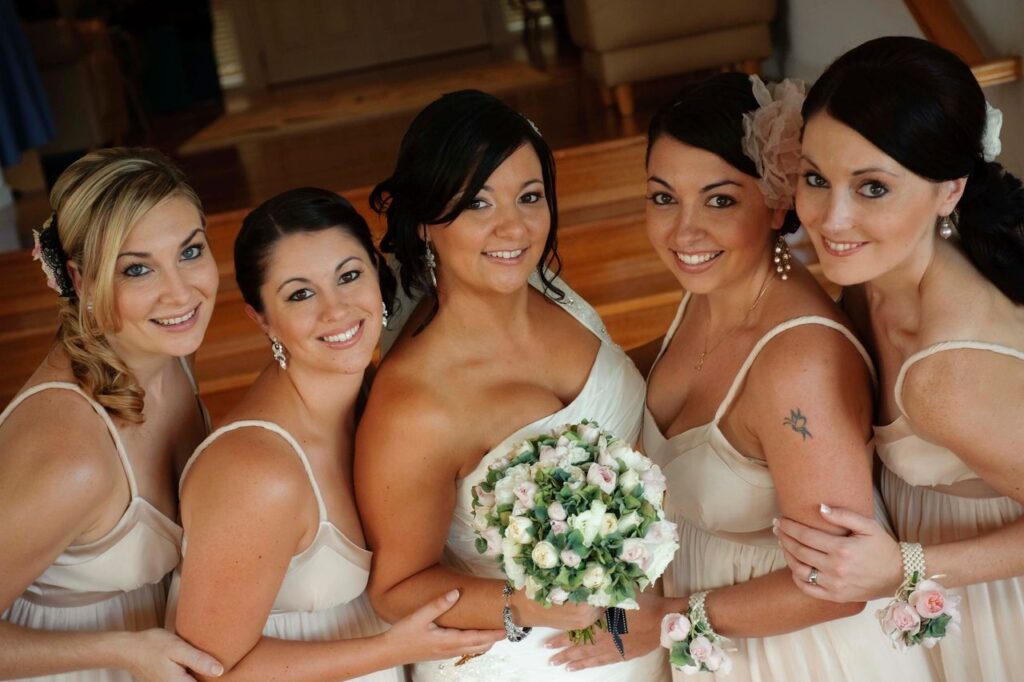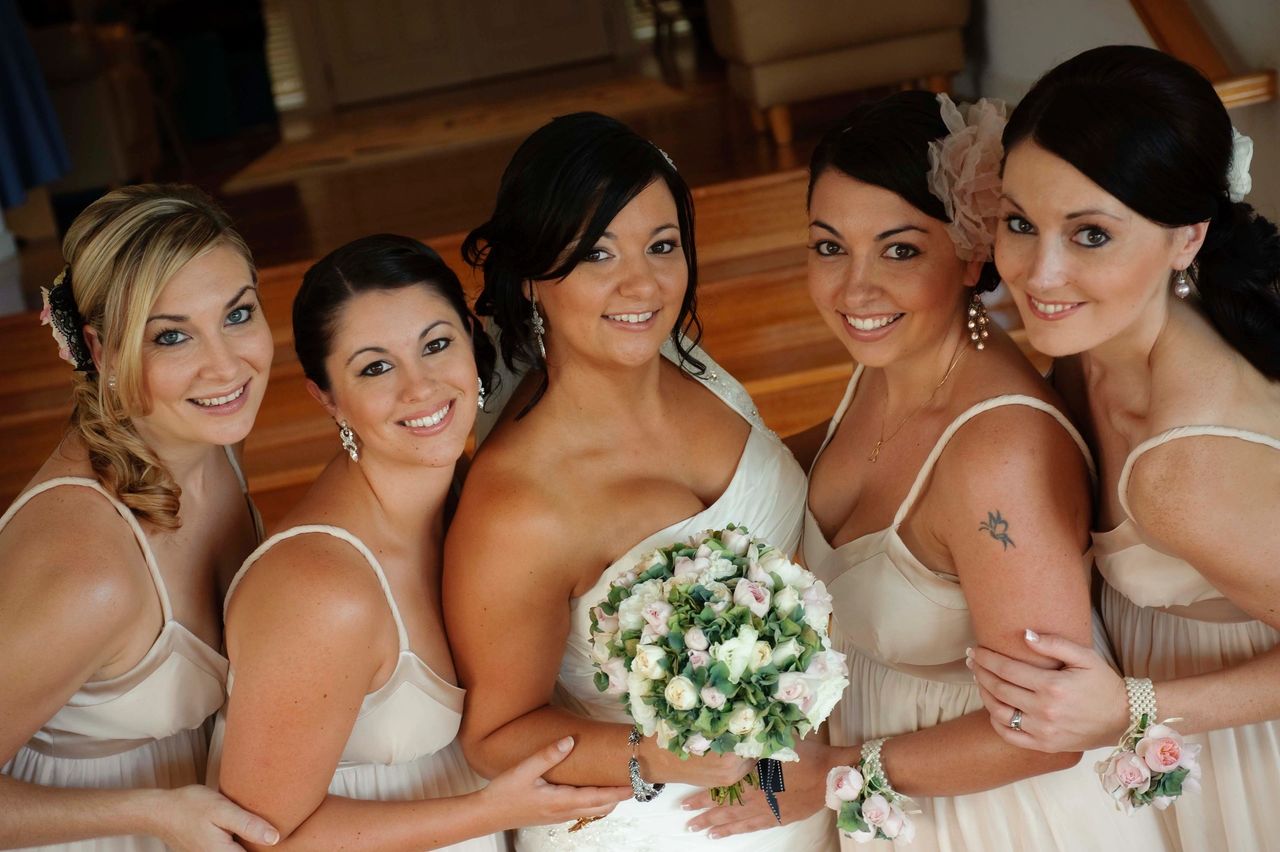 ---
Bridesmaid makeup and hair are vital components of creating a cohesive and stunning bridal party look. Communication and collaboration between the bride and bridesmaids are key to ensuring everyone is on the same page regarding the makeup style. From clarifying makeup artist expenses to choosing makeup that complements the wedding theme and individual features, these tips will help bridesmaids look and feel their best on the special day.
Remember, while bridesmaids should radiate beauty, it's essential to ensure that the bride remains the center of attention. By following these guidelines, you'll be well-prepared to shine as a bridesmaid. If you're still searching for the perfect bridesmaid hair and makeup artist in the area, give Amanda a call to discuss your makeup ideas, maybe even book in a bridal hair and makeup trial.
Blog by Bellus – Makeup for Bridesmaids – Hunter Valley, Newcastle, Port Stephens & Central Coast areas.