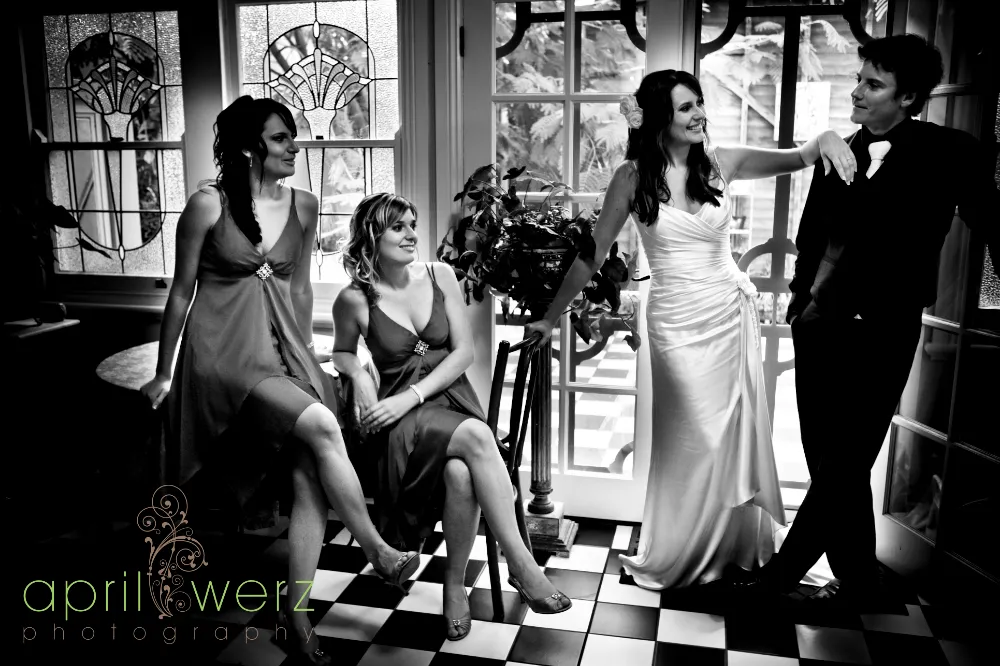 ---
Bridesmaids Makeup and Hair – The Guide To Breathtaking Bridesmaids
Bellus brings you the ultimate guide to stunning bridesmaids makeup and hair. Discover essential tips, top product recommendations, and expert advice to ensure you shine on the big day.
---
Every bride aspires to have a picture-perfect wedding day, and Bellus understands that her bridesmaids play a vital role in achieving that dream. From flawless makeup to elegant bridal hairstyles, our mission is to help bridesmaids look and feel their best. With the vast array of options and trends available today, we know it can be overwhelming. That's why we've created the ultimate guide to flawless hair and makeup for bridesmaids.
In this comprehensive guide, Bellus provides expert tips and tricks to ensure you achieve a picture-perfect wedding look. Whether you're a bridesmaid looking to enhance your natural beauty or a bride searching for inspiration, this guide will be your trusted resource. Get ready to make lasting memories with Bellus' ultimate guide to bridesmaid makeup and hair.
---
Pre-Wedding Beauty Preparation: Skincare and Haircare Tips
Before delving into the realm of bridal makeup and hair, it's crucial to start with a clean canvas. Preparing your skin and hair before the big day ensures that your makeup and hairstyle not only look flawless but also last throughout the celebration. Here are some invaluable tips to begin your journey:
Begin a skincare regimen at least a month before the wedding. Cleanse, tone, and moisturise your skin twice daily.
Exfoliate your skin once or twice a week to unveil a radiant complexion by removing dead skin cells.
Prioritise daily sunscreen application to shield your skin from harmful UV rays.
Stay hydrated by consuming ample water and incorporating fruits and vegetables into your diet.
Consider treating yourself to a facial a week before the wedding for that extra radiant glow.
Trim your hair a few weeks prior to the wedding to eliminate split ends and ensure healthy, lustrous locks.
Deep condition your hair weekly to keep it nourished and manageable.
Minimise heat-styling tools to prevent damage. If needed, apply a heat protectant spray before styling.
Experiment with various hairstyles to discover the one that best suits you and aligns with the bride's vision.
Remember, Bellus emphasises that tending to your skin and hair before the wedding day not only enhances your overall look but also boosts your confidence, making you shine as a bridesmaid.
---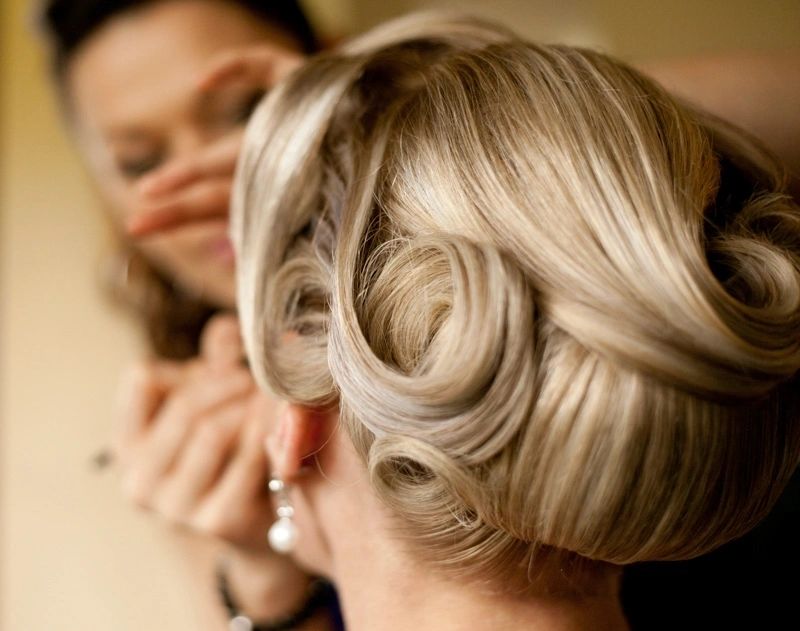 ---
Selecting the Perfect Bridesmaids Makeup and Hairstyles
Choosing the right bridal makeup and bridal hair looks for your role as a bridesmaid requires careful consideration. These factors will help you select styles that enhance your features and align with the bride's vision:
Face Shape:
Identify your face shape to select makeup and hair looks that accentuate your natural beauty.
For instance, if you have a round face, opt for hairstyles that add height and dimension. Consider contouring techniques to define your cheekbones.
Skin Tone:
Your skin tone plays a pivotal role in choosing makeup shades. Select hues that complement your complexion and make your features pop.
Fair skin tones flourish with soft pastels and light neutrals, while deeper skin tones shine with vibrant colors and rich hues.
Dress Style and Color:
The style and color of your bridesmaid dress should influence your makeup and hair choices. Your goal is to complement the dress without overshadowing it.
Vibrant and colorful dresses warrant a more subdued makeup look and simple hairstyle. Neutral dresses allow room for bolder makeup choices and intricate hairstyles.
Bride's Vision:
Communication with the bride is key to understanding her overall vision for the bridal party's appearance. This ensures your makeup and hair align with the wedding's theme, color scheme, and atmosphere.
Consult with the bride for specific guidelines or preferences she may have. It's essential to strike a balance between expressing your personal style and honoring the bride's vision.
By taking these factors into account, Bellus assures you'll choose makeup and hair looks that not only make you look stunning but also harmonise with the bride's vision for her special day.
---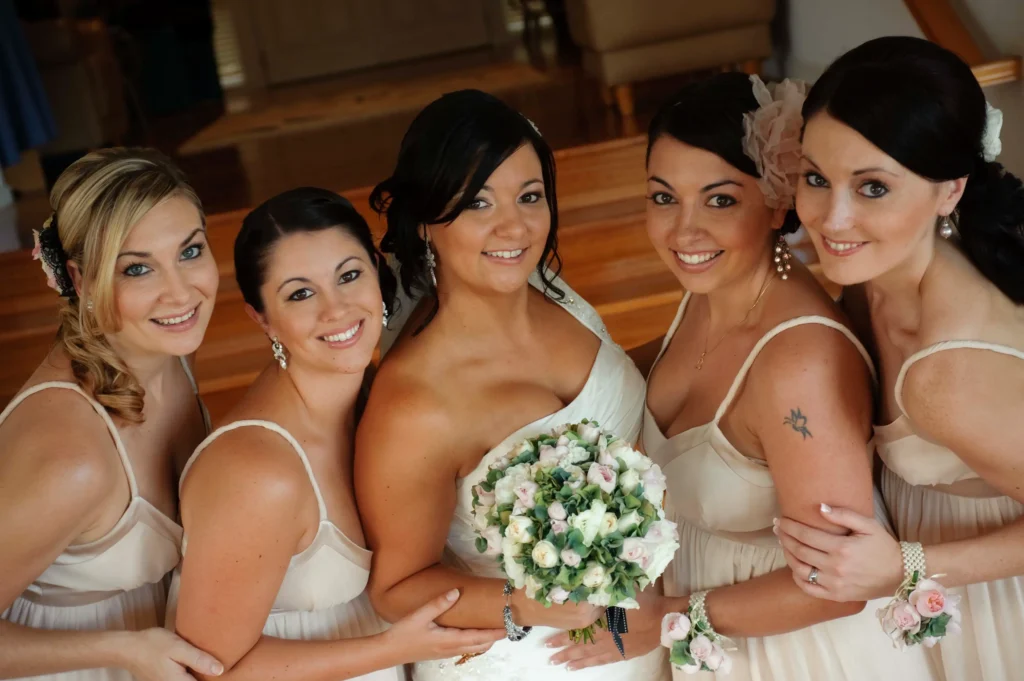 ---
Must-Have Bridesmaids Makeup and Hair Products
Now that you've narrowed down your preferred style, it's time to stock up on the essential makeup and hair products that ensure long-lasting and photogenic looks. Here are the must-have products to include in your bridesmaid beauty kit:
Primer:
A high-quality makeup primer establishes a smooth canvas for foundation and prolongs makeup wear.
Choose a primer that caters to your specific skin type, whether it's oily, dry, or a combination.
Foundation and Concealer:
Choose a foundation that matches your skin tone impeccably and provides the desired coverage.
Employ concealer to conceal blemishes, dark circles, or discoloration.
Eyeshadow Palette:
Invest in a versatile eyeshadow palette offering a spectrum of neutral and complementary shades.
Opt for a combination of matte and shimmer shadows to create diverse looks for different occasions.
Mascara and Eyeliner:
Mascara and eyeliner can work wonders for your eyes, adding definition and allure.
Select a mascara that adds length and volume to your lashes and an eyeliner that suits your eye shape.
Blush and Highlighter:
Blush imparts a healthy flush of color to your cheeks, while highlighter accentuates your natural radiance.
Choose shades that harmonize with your skin tone and impart a natural-looking luminosity.
Lipstick or Lip Gloss:
Find the ideal lip color that enhances your natural lip shade and complements your overall look.
Prioritise long-lasting formulas to ensure your lip color remains intact throughout the day.
Hair Styling Products:
Depending on your chosen hairstyle, you may require hair styling products like hairspray, heat protectant spray, or texturising spray.
Invest in top-quality products that secure your hairstyle without weighing it down or causing damage.
Bellus underscores that the quality of products plays a significant role in the longevity and overall appearance of your makeup and hair. Opt for products suitable for your skin and hair type, and don't hesitate to invest a little more to ensure you look your absolute best on the wedding day.
---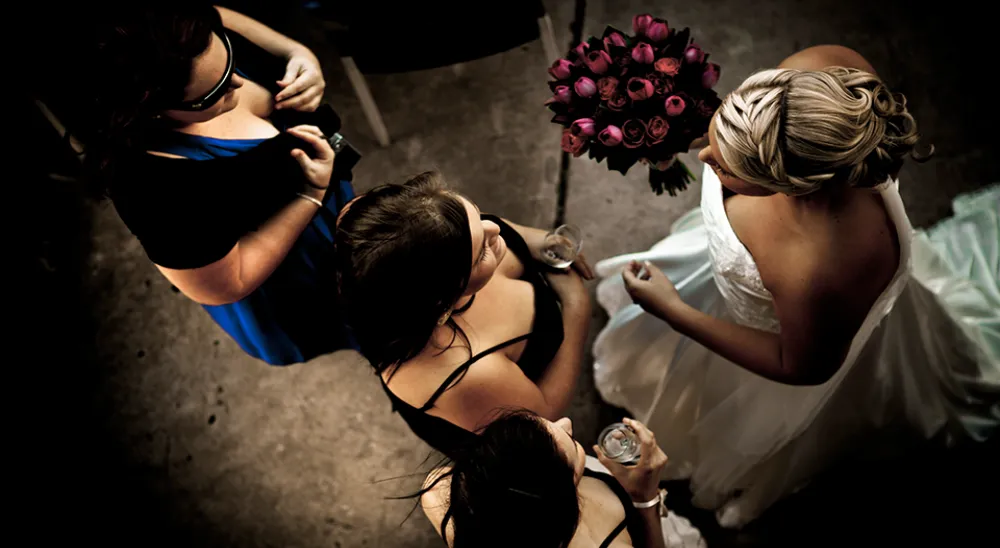 ---
DIY vs. Professional: Pros and Cons
Deciding whether to handle your own bridesmaids makeup and hair or enlist the expertise of a professional is a personal decision shaped by your skills, comfort, and budget. Here are the advantages and disadvantages of both approaches:
DIY Makeup and Hair:
Pros: Cost-effective: Doing your own makeup and hair can save you money, especially if you possess the necessary products and tools.
Control over the final look: You have complete control over how you want to look, and you can experiment with different styles and techniques.
Familiarity with your own features: You understand your face and hair better than anyone else, enabling you to accentuate your best features.
---
Cons: Time-consuming: Perfecting makeup and hair skills takes time and practice, which can be challenging amidst wedding preparations.
Added stress: DIY makeup and hair add an extra task to your wedding day schedule, potentially elevating stress levels.
Limited expertise: Unless you're a professional makeup artist or hairstylist, your knowledge and skills may not match those of a pro.
Can be expensive: If you don't already own all the products and tools you require then purchasing all the products required can be more expensive than having a professional do it for you.
Note: DIY can become costly if you need to purchase all the required products for bridesmaids makeup and hair.
---
Professional Bridesmaids Makeup and Hair:
Pros: Expertise and experience: Hiring a professional ensures you have someone with extensive knowledge and expertise in creating stunning wedding looks.
Time-saving: Having a professional handle your makeup and hair frees up your time to focus on other aspects of the wedding day.
Flawless results: Professionals know how to make your makeup and hair stay put throughout the day, even under different lighting conditions.
Relaxed and enjoyable experience: By having a professional makeup and hair stylist there pampering the girls whilst they are sipping on champagne is a far more relaxed environment and a truly enjoyable experience.
Cons: Cost: Hiring a professional can be expensive, especially if you're on a tight budget.
Limited control: You may have less control over the final look since professionals may have their own style and interpretation of the bride's vision.
Finding the right professional: It's crucial to find a makeup artist and hairstylist who understand your preferences and can execute them flawlessly.
Bellus encourages you to weigh your comfort level, budget, and time constraints when deciding between the DIY route and hiring a professional. If you choose to do it yourself, practice your makeup and hair looks well in advance and take advantage of tutorials and online resources to enhance your skills.
---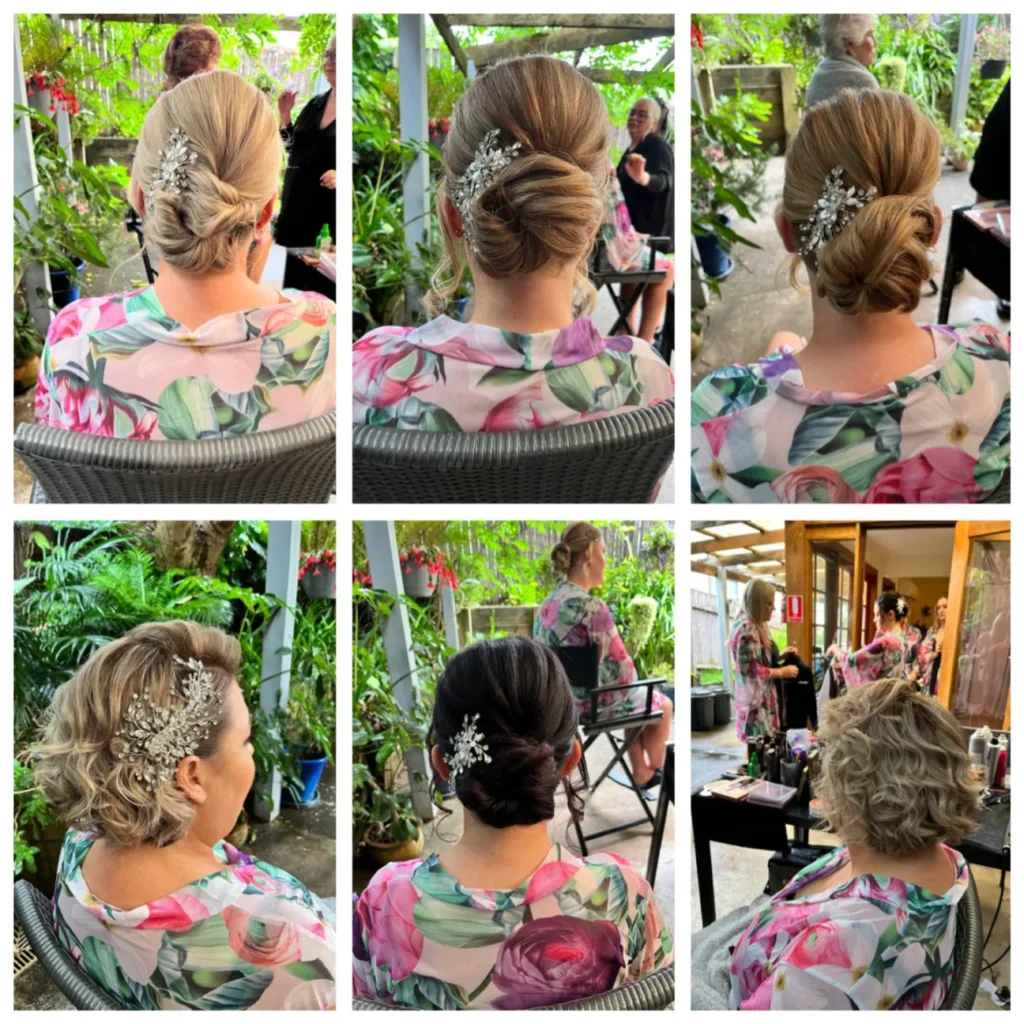 ---
Bridesmaid Beauty Coordination
As a bridesmaid, it's essential to coordinate your makeup and hair looks with the bride's overall vision for the wedding. Here are some tips to ensure your look seamlessly aligns with the bride's expectations:
Communicate with the Bride: Engage in open and honest conversations with the bride about her vision for the bridal party's appearance. Inquire about specific guidelines regarding makeup and hair, including color schemes, themes, or styles she wishes to incorporate.
Share Inspiration: Present your own makeup and hair inspiration to the bride to offer insight into your personal style and preferences. Collaborate on platforms like Pinterest boards or shared folders, where you can curate images showcasing the looks you adore.
Group Consultation: Consider organising a group consultation with the entire bridal party to finalise makeup and hair looks. This ensures everyone is on the same page, fostering a cohesive and harmonious aesthetic for the wedding day.
Remember, the bride's vision serves as the guiding force behind the overall look of the bridal party. Effective communication and collaboration with the bride enable you to create a stunning and cohesive aesthetic that complements her vision.
---
Troubleshooting: Handling Common Beauty Hiccups
Despite meticulous planning and preparation, beauty mishaps can occur. Here's how to address common problems you may encounter as a bridesmaid:
Makeup Meltdown:
Problem: Makeup smudges or melts due to heat, humidity, or tears.
Solution: Utilise a long-lasting setting spray to secure your makeup. Blotting papers absorb excess oil without disturbing your foundation. Carry a touch-up kit containing essentials like powder, concealer, and lipstick for quick fixes throughout the day.
---
Hair Mishaps:
Problem: Your hairstyle loses its shape or begins to unravel.
Solution: Pack additional bobby pins, hair ties, and a travel-sized hairspray in your emergency kit. If your hair flattens, use a texturising spray or dry shampoo to revive volume and restore your style.
---
Skin Breakouts:
Problem: Unexpected breakouts arise due to stress or hormonal changes.
Solution: Conceal blemishes or redness using concealer. Avoid touching your face throughout the day to prevent further irritation. Prep your skin with a mattifying primer to control excess oil and maintain makeup longevity.
Smudged Lipstick:
Problem: Lipstick smudges or fades, leading to uneven lips.
Solution: Opt for long-lasting lipstick formulas or experiment with a lip stain for a natural, enduring look. Use a lip liner to define your lips and prevent feathering.
Remember, even if an issue arises, maintaining composure is vital. Armed with a well-prepared emergency kit and quick fixes, you can troubleshoot makeup or hair problems that may surface on the wedding day.
---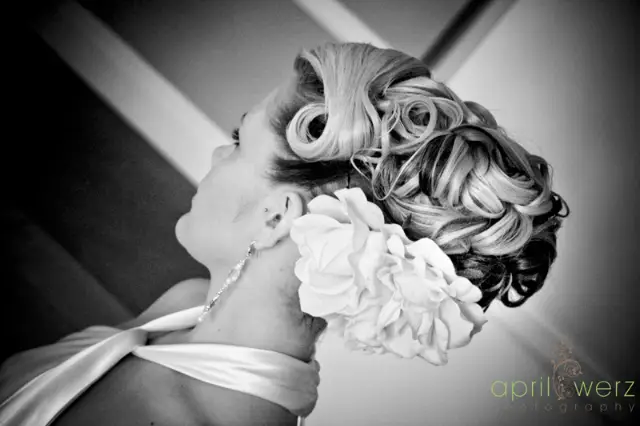 ---
Completing the Look: Accessorising with Elegance
Enhancing your bridesmaid look extends beyond makeup and hair. Accessorising plays a pivotal role in adding the finishing touches and elevating your overall appearance. Here are some suggestions when it comes to accessorising:
Jewelry: Select jewelry that complements your dress and overall style. Take your dress neckline and style into account when choosing earrings, necklaces, or bracelets. If your dress boasts intricate embellishments, opt for simpler jewelry to avoid overwhelming your ensemble.
Hair Accessories: Elevate your hairstyle with the right bridal hair accessories. Whether it's a delicate flower crown, a sparkling hairpin, or a statement headband, choose accessories that align with the wedding's theme and style.
Shoes: Choose comfortable yet stylish shoes that align with your dress and the wedding's overall aesthetic. Consider the venue and terrain to determine the ideal heel height and style.
Clutch or Purse: Carry a compact clutch or purse to house your essentials, such as lip color, blotting papers, and a mirror. Choose a clutch that complements your outfit without diverting attention from your overall look.
Bear in mind that accessories should enhance your overall appearance without overpowering the bride or conflicting with the bridal party's aesthetic. Select pieces that reflect your personal style while maintaining cohesiveness with the rest of the wedding party.
---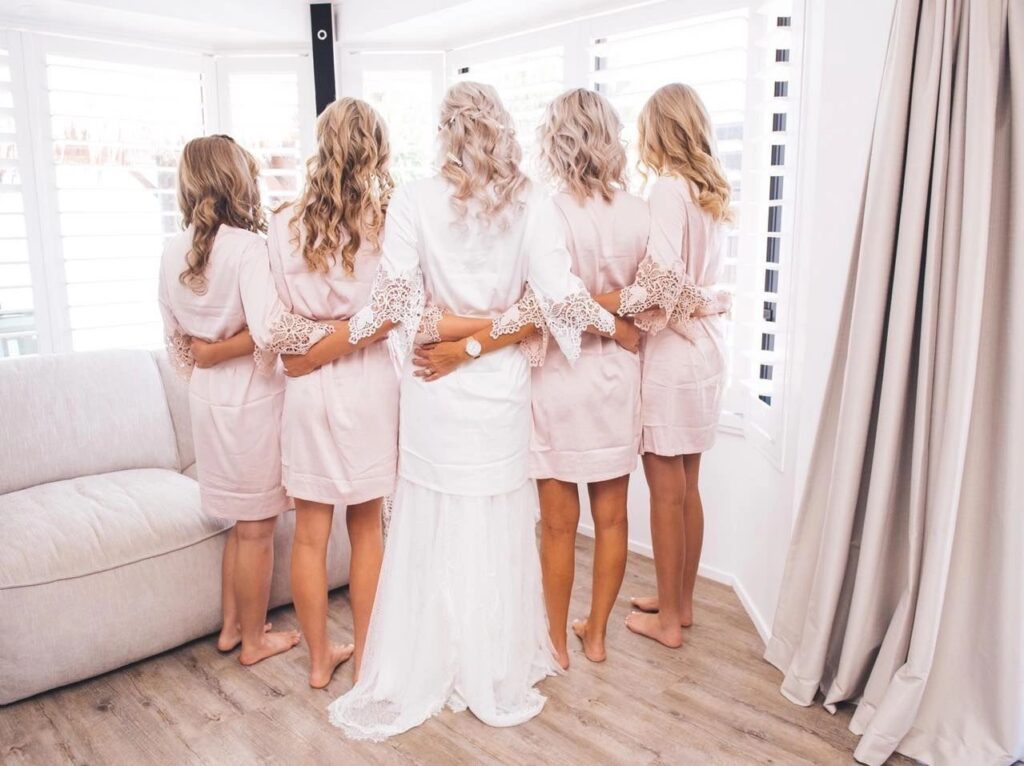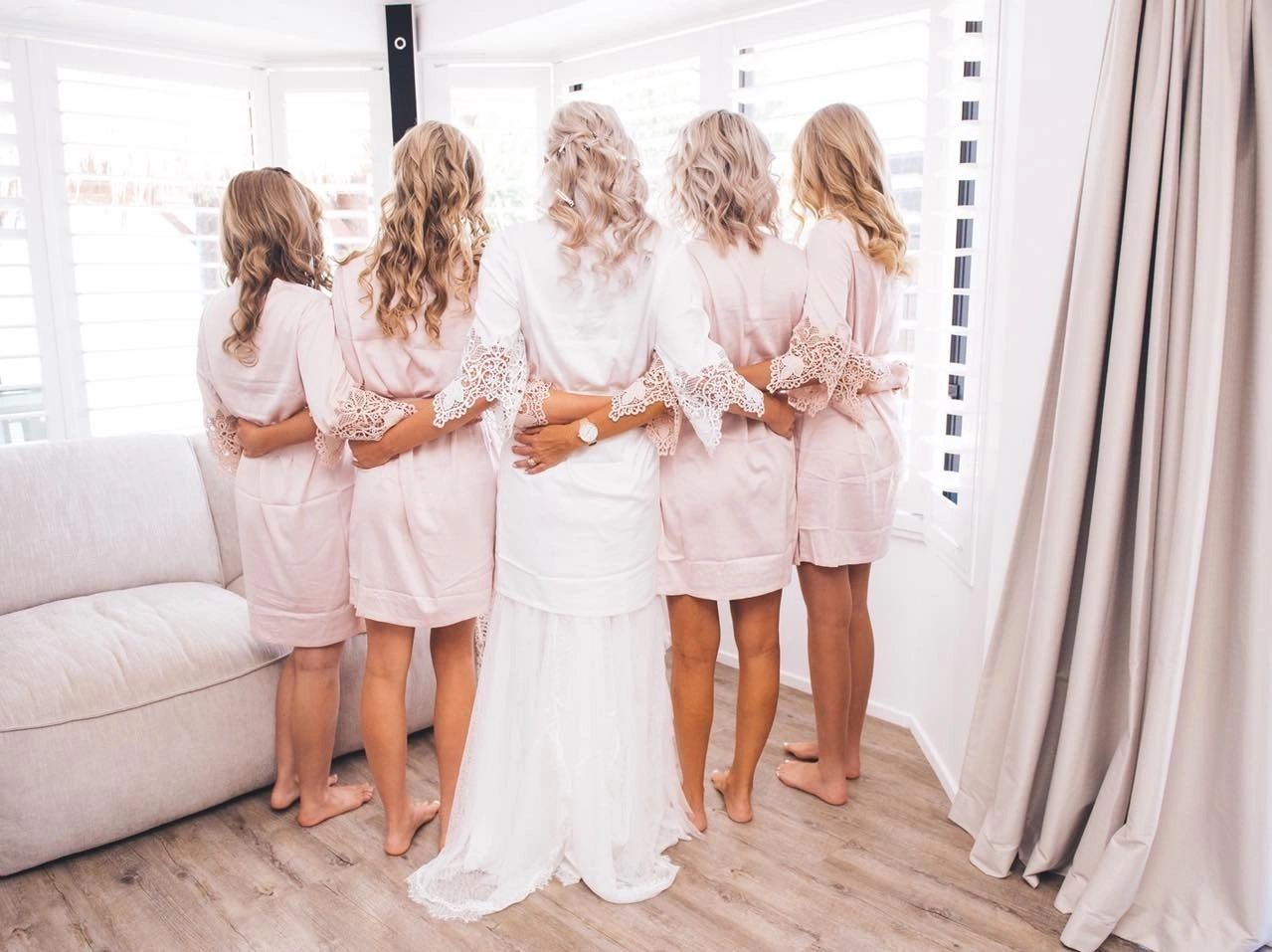 ---
Embrace Your Role as a Bridesmaid
Being a bridesmaid is a tremendous honor, affording you the opportunity to play a pivotal role in the bride's special day. By following Bellus' expert tips and tricks, you'll achieve a flawless makeup and hair look that enhances your natural beauty while aligning with the bride's vision. Remember to prioritise pre-wedding skincare and haircare, select the perfect makeup and hair look, invest in quality products, collaborate with the bride, and consider professional assistance.
Now that you're equipped with the knowledge to care for yourself before the wedding, it's time to take action. Don't forget to schedule a consultation with your hairstylist and makeup artist—they'll guide you in selecting the best options to bring your vision to life.
---
Achieve Your Flawless Bridesmaid Look with Bellus
When it comes to achieving the perfect bridesmaid makeup and hair, Bellus stands as your ultimate partner. With our years of experience and dedication to enhancing natural beauty, we are committed to ensuring that every member of the bridal party looks and feels their absolute best. Our makeup artists for bridesmaids use high-quality, long-lasting products tailored to each bridesmaid's unique features.
Remember, investing in bridesmaids hair and makeup services should always be a rewarding experience. At Bellus, we are devoted to delivering an exceptional service that elevates your wedding day's specialness even further!
Explore our pricing page to customise your own hair and makeup packages for your special day. Feel free to reach out when you're ready to chat! Bellus is here to make your wedding day extraordinary.
---
Blog by Bellus – Bridesmaids Makeup and Hair Specialists