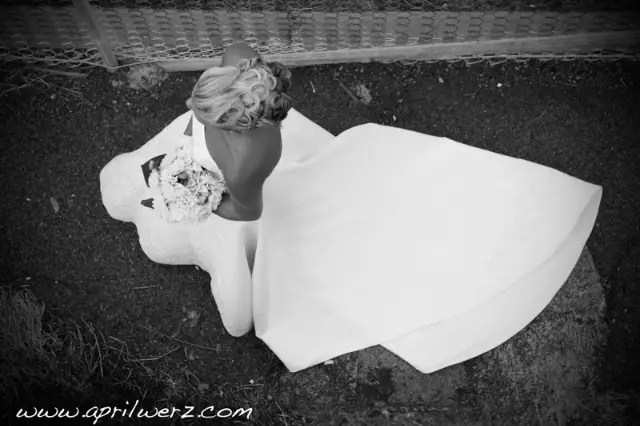 The A-Z Guide to Seamless Bridal Hair and Makeup Perfection
Envision basking under the sun's golden glow, feeling the gentle caress of a breeze in your hair, and sharing a moment of pure bliss with your beloved. It's your wedding day, a symphony of emotions and joy. Among the myriad decisions you'll make, your bridal hair and makeup are like the final strokes of a masterpiece. Fear not, for we're about to take you on a captivating journey, unveiling the A-Z's of wedding hair and makeup. From the subtle allure of "Au Naturel" to the captivating flair of "Zesty Glam," prepare for an engaging exploration through the realm of bridal beauty.
---
A is for Au Naturel: Effortless Elegance
Let's begin with the foundation of beauty – the "Au Naturel" look. This bridal makeup trend embraces your inherent charm while enhancing your features. Picture a canvas adorned with delicate hues and a touch of radiance. It's your essence, elevated.
---
B is for Bridal Hair and Makeup Trials: Embarking on a Beauty Journey
Bridal hair and makeup trials serve as your gateway to experimentation. Much like test-driving a car, they empower you to explore various hair and makeup styles before unveiling your signature look.
---
C is for Contouring: Sculpting Timeless Grace
Contouring, akin to an artist's brushstroke, adds dimension, grace, and an air of classic allure. Remember, subtlety is key; we're aiming for elegance, not the theatrical stage.
---
Dewy skin, resembling morning dew on flower petals, exudes radiance and vitality. With the right products and techniques, you'll radiate like the sun's gentle kiss on your special day.
---
E is for Eyelashes: Captivating Allure
Lashes, whether lengthened, enhanced, or enlivened, unveil the windows to your soul. Prepare to captivate gazes and add a dash of mystique to your bridal look.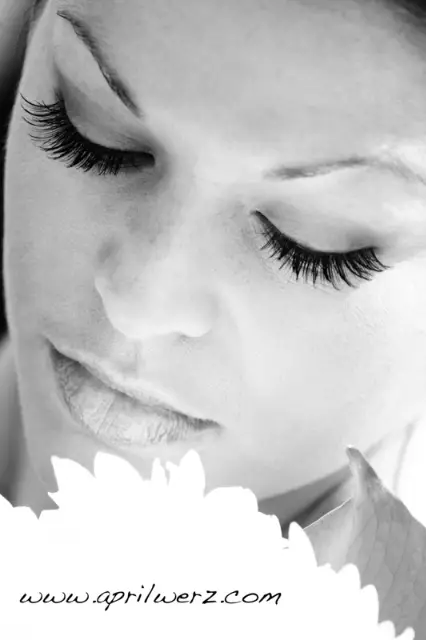 ---
F is for Flower Power: Enchanting Accents
From ethereal crowns to botanical accents, floral elements are like fairy dust for your bridal hairstyle. Think timeless romance, not excessive extravagance.
---
G is for Glam Smokey Eyes: Mesmerising Drama
Glamorous smokey eyes, reminiscent of starlit skies, exude intrigue and allure. Imagine captivating eyes that tell your story with every blink.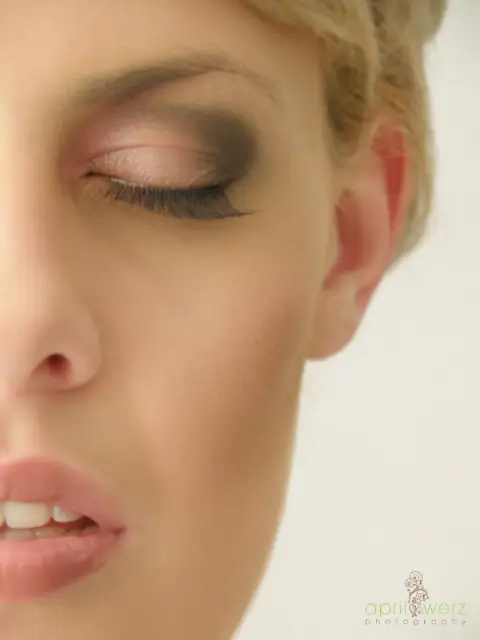 ---
H is for Hair Accessories: Elegantly Adorned
Veils, tiaras, and pins – bridal hair accessories infuse your look with enchantment. They're the delicate sparkle that elevates your bridal ensemble.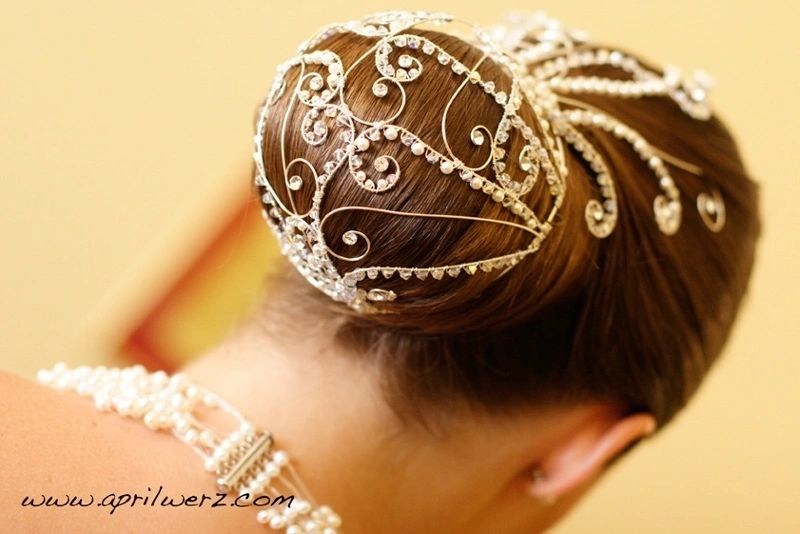 ---
I is for Individuality: Uniquely You
Amidst the sea of trends and tips, embrace your individuality. Let your bridal hair and makeup reflect your personal style and spirit authentically.
---
J is for Joyous Tears: Tear-Resistant Magic
Weddings are an emotional voyage. Ensure your bridal makeup artist uses waterproof mascara and smudge-resistant eyeliner to guard against the happy tears that grace the day.
---
K is for Kiss-Proof Lipstick: Sealing Moments with a Kiss
From vows to congratulatory kisses, your lips will seal cherished memories. Choose kiss-proof lipstick to ensure each kiss leaves an impression, not a smudge.
---
L is for Luminous Highlighter: Captivating Radiance
Highlighter, a bridal makeup artist's touch of brilliance, adds luminosity to your visage. A gentle stroke on cheekbones, nose, and cupid's bow, and you're radiant like starlight.
---
M is for Mismatched Bridesmaids: Harmonious Diversity
If your bridesmaids are a constellation of personalities, let their hair and makeup styles harmonise in mismatched elegance. It's unity in diversity.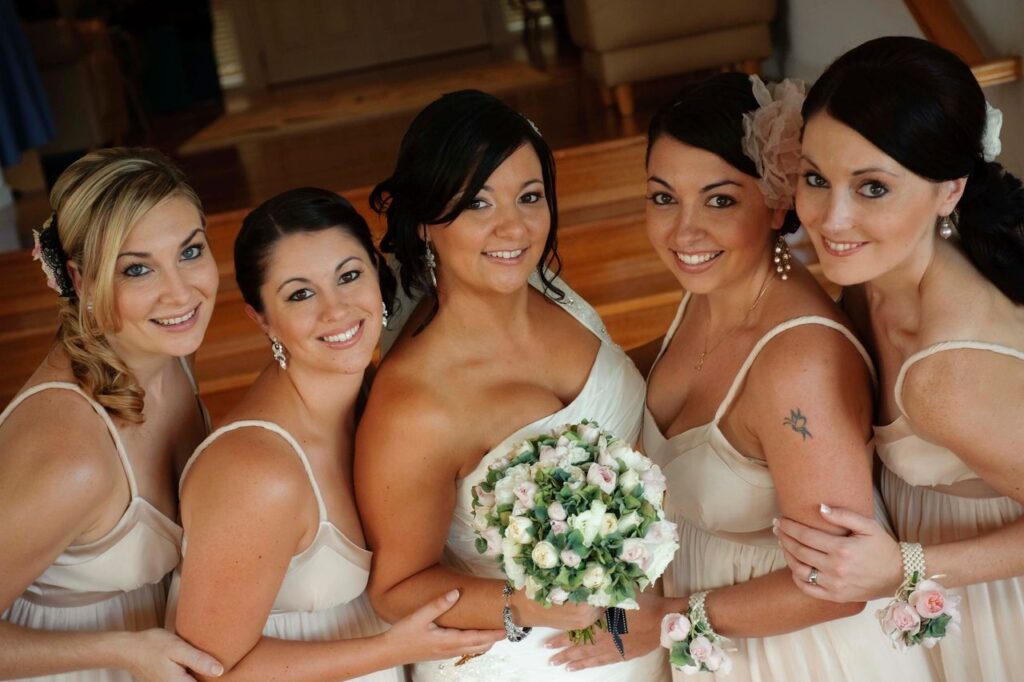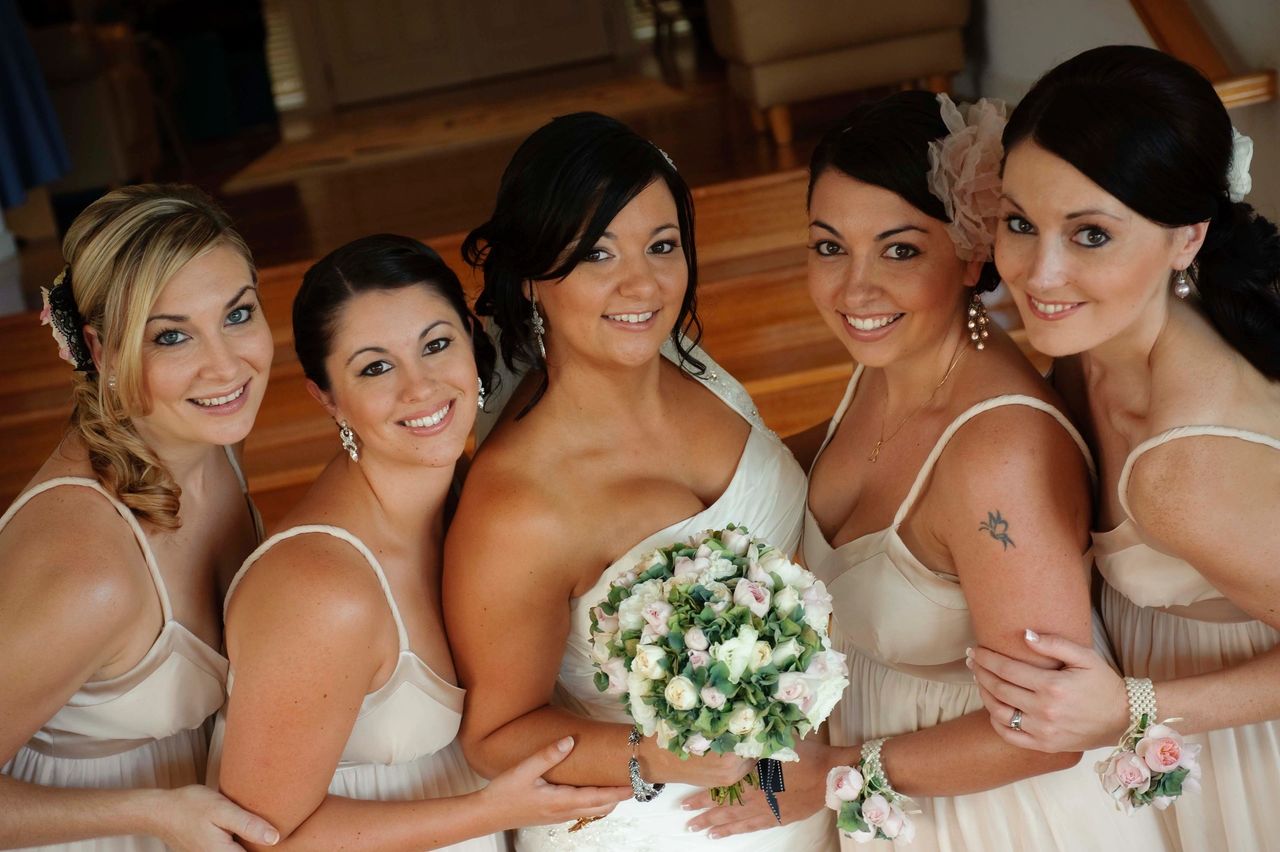 ---
N is for Nails: Elegant Finesse
Your hands, adorned with vows, deserve attention. Opt for classic French tips or expressive shades that mirror your persona.
---
O is for On-The-Go Touch-Up Kit: Beauty Essentials at Hand
Arm yourself with a touch-up kit – a knight's armor against mishaps. Blotting papers, compact mirror, and luscious lip color await, ensuring beauty's resilience.
---
P is for Pre-Wedding Skincare: The Foundation of Elegance
Exquisite bridal makeup starts with flawless skin. Prepare with a skincare regimen that ensures your canvas is smooth, radiant, and ready for the artistry of makeup.
---
Q is for Quick Fixes: Artful Solutions
A loose strand of hair? A smudge? Channel your inner resourcefulness with bobby pins, safety pins, and clear nail polish for quick, elegant fixes.
---
R is for Radiant Bride: The Center of Attention
You're the luminous heart of the day. Your bridal hair and makeup complement your radiance and beauty, never overshadowing it.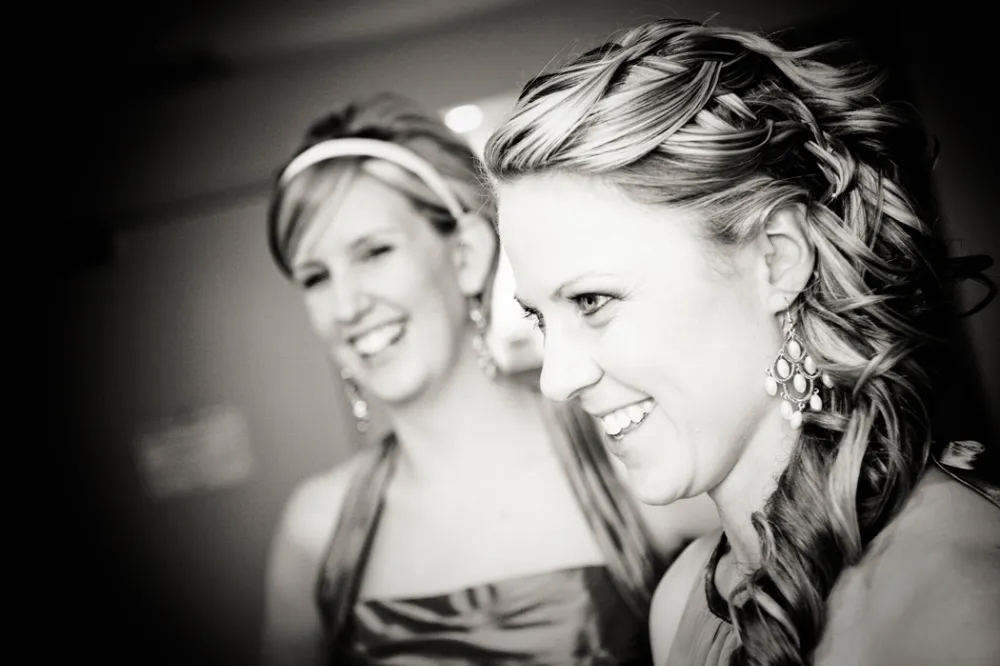 ---
S is for Setting Spray: Enchantment's Seal
Setting spray, the final flourish, keeps makeup intact through laughter, tears, and dancing. It's the enchantment that ensures your beauty's longevity.
---
T is for Trendy Twist: Fusion of Timelessness and Trends
Infuse timeless bridal elegance with contemporary trends to create a look that is uniquely yours. Imagine modern hairpins on a classic updo or a timeless gown graced with a bold lip – the fusion is an artistic masterpiece.
---
U is for Unwind: Nurturing Your Spirit
Amidst the whirlwind of wedding preparations, take time to unwind and nurture your spirit. Treat yourself to a spa day or a soothing massage to alleviate pre-wedding jitters.
---
V is for Veil-Friendly Hairstyles: Harmonious Adornment
For veil-adorned brides, select bridal hairstyles that beautifully accommodate this cherished accessory. Picture romantic chignons or intricate braids that create a harmonious coexistence.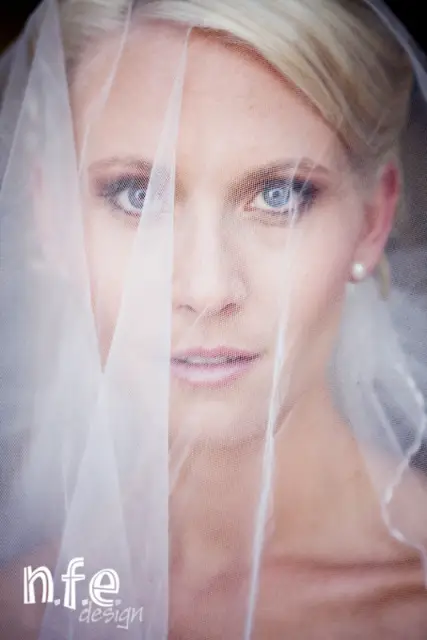 ---
W is for Waterproof Everything: Beauty's Endurance
Waterproof makeup, the guardian against tears, perspiration, and the elements, ensures your look remains impeccable through every heartfelt moment.
---
X is for eXperimentation: Playful Discovery
Bridal Hair and makeup trials are your canvas; you're the artist. Embrace experimentation, explore possibilities, and uncover looks that redefine your beauty's horizons.
---
Y is for Youthful Glow: Eternal Radiance
Radiate youthful allure regardless of age. Your bridal look encapsulates the ageless vitality of your heart.
---
Z is for Zesty Glam: Bold Opulence
For those drawn to drama, "Zesty Glam" beckons. Immerse in bold lips, entrancing eyes, and gravity-defying hair – an opulent expression of your spirit.
---
Your Bridal Beauty Odyssey
Your wedding day is a symphony, every note resonating with love and joy. Your hair and makeup are the harmonies that enhance your inner radiance. Amidst the orchestra of emotions, remember: you're not just a bride – you're a masterpiece, seamlessly elegant and irreplaceably you.
Blog by Bellus – Bridal Hair and Makeup artists near me