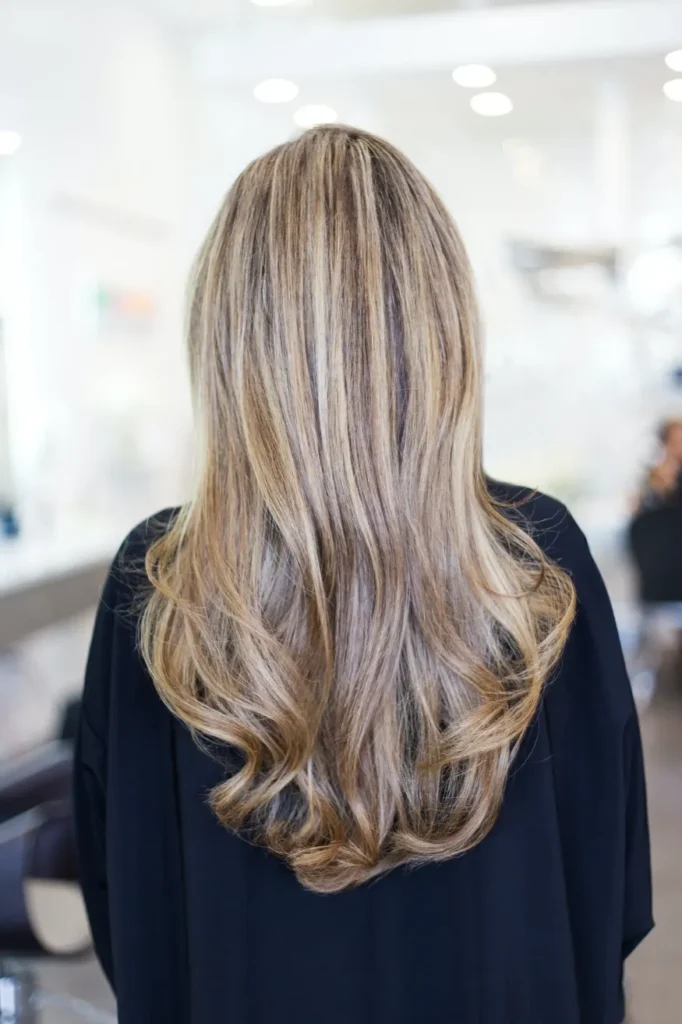 Lock in Your Bridal Beauty: The Power of Bridal Hair Extensions
When it comes to your wedding day, every detail matters. From the dress to the venue, you want everything to be perfect. And your bridal hair is no exception. If you've been contemplating whether or not to use hair extensions for your wedding day, let us ease your worries and show you why they can be your ultimate wedding day best friend. Here are our 10 reasons why!
---
1. Instant Length for Stunning Bridal Hair
Close your eyes and picture this: long, flowing locks that have always filled your bridal dreams, ready to dazzle on your wedding day. With bridal hair extensions, this dream can become a stunning reality, instantly transforming your wedding hair into a captivating masterpiece.
Whether your vision includes a romantic down 'do with gentle waves cascading down your back or an intricate braided hairstyle that weaves its magic, extensions provide the length you need to bring your bridal hair vision to life. The best part? No more anxious waiting for your hair to grow; with extensions, you can have the bridal hair of your dreams right away.
Extensions offer you the freedom to experiment with different lengths and styles that might have seemed out of reach with your natural hair. Picture yourself confidently striding down the aisle with that extra-long, breathtaking hair, or dancing the night away with a mesmerising, flowing ponytail.
Bridal hair extensions are the secret weapon that lets you achieve these stunning looks without the patience and time required for natural hair growth. They bring instant glamour and elegance to your bridal appearance, allowing you to shine brightly on your special day.
In addition to providing immediate length, hair extensions also offer versatility. Whether you're a fan of timeless classics or leaning towards a more contemporary style, extensions adapt seamlessly to your preferred bridal look. The choices are endless, making it easier than ever to create a wedding hair vision that reflects your personality and matches the theme of your celebration.
So, why wait when you can have instant length and effortlessly achieve the bridal hair of your dreams with the magic of clip-in hair extensions?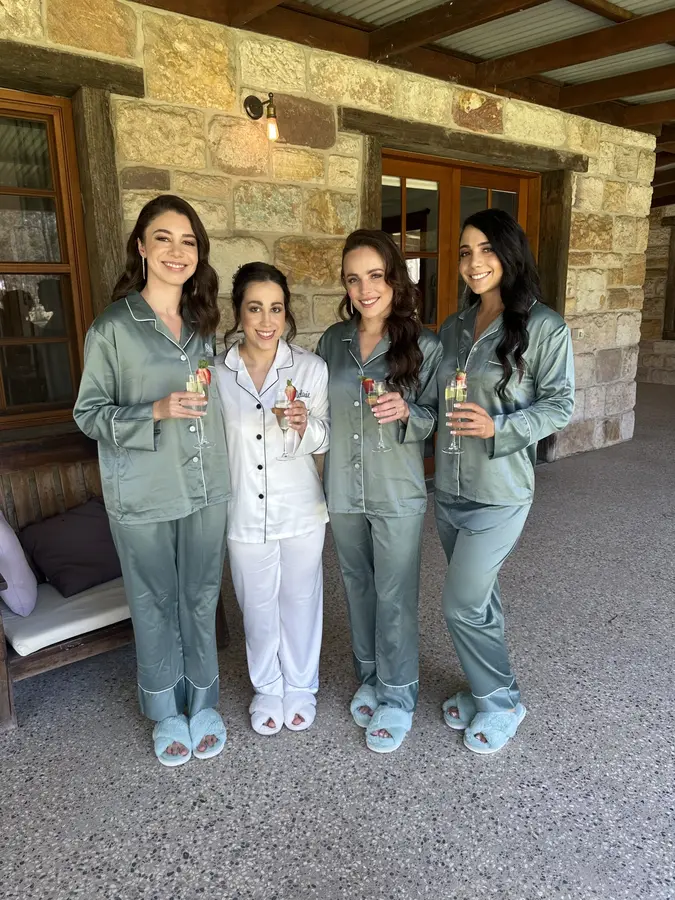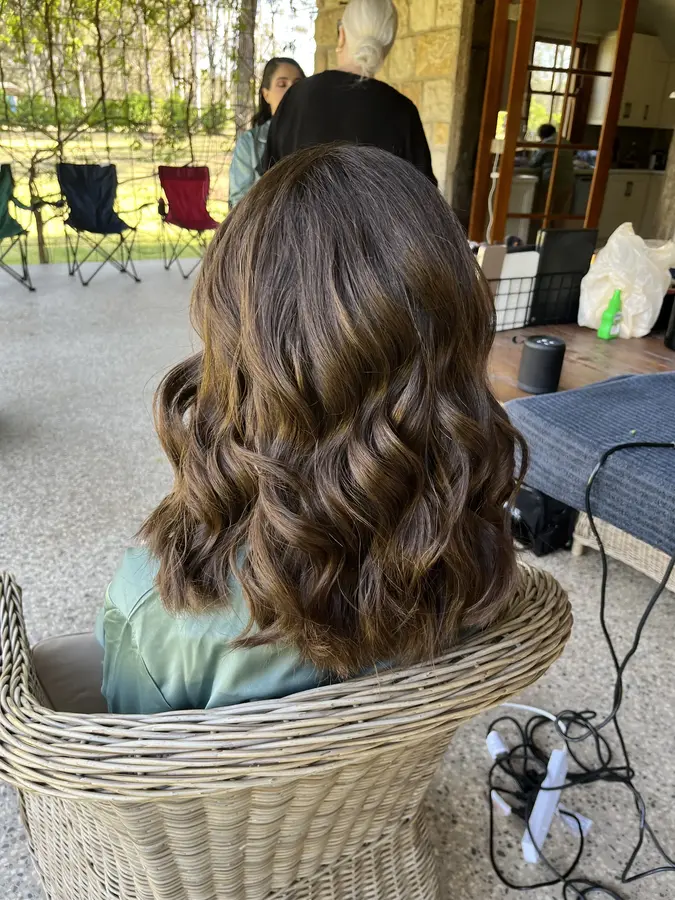 ---
2. Volume Galore for Bridal Upstyles
If you've ever felt like your thin or fine hair posed a challenge in achieving those lush, luxurious bridal upstyles you've been dreaming of, fret not! Hair extensions can be your well-kept secret, a trusted ally in your quest to add the volume and allure you desire.
With their transformative power, extensions have the ability to make your hair look fuller and more luxurious than you ever imagined, providing the perfect canvas for those intricate bridal upstyles that have captured your heart. Say farewell to the days of flat, lifeless hair, and welcome a new era of stunning volume and texture that will leave everyone in awe.
Bridal upstyles are known for their elegance and timeless appeal, and hair extensions take them to a whole new level. Extensions seamlessly blend with your natural hair, creating a seamless transition from thin to voluminous. Picture yourself adorned with a gracefully braided updo or a romantic chignon, each style elevated by the added volume and texture that extensions bring.
Not only do they provide the necessary body to make these upstyles shine, but they also hold their shape throughout your special day, ensuring that your bridal look remains flawless from the "I do's" to the final dance.
Moreover, the versatility of hair extensions doesn't stop at volume alone. You can customise the length and style to suit your specific bridal vision. Whether you want a chic, sleek bun or a bohemian-inspired updo with loose tendrils, extensions can be tailored to your preferences, giving you the freedom to achieve any bridal upstyle you desire. So, embrace the world of bridal upstyles with confidence, knowing that hair extensions will be there to elevate your look and make your special day even more unforgettable.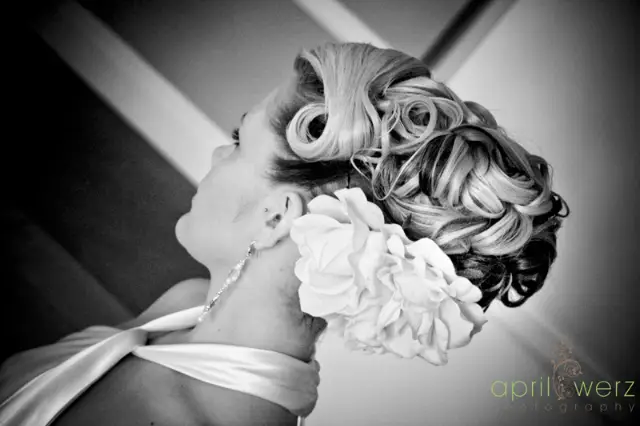 ---
3. Versatility: Choose Your Bridal Hair Style
We've all had moments when we wished our hair was thicker or longer to pull off those dreamy hairstyles. But here's the fantastic news: hair extensions can be a game-changer, especially on your wedding day! Whether your hair is on the thin side, making it challenging to maintain a tight bun, or your natural texture struggles to hold curls for more than an hour, hair extensions can effortlessly solve these issues.
When you decide to embrace hair extensions for your wedding, you open the door to a world of possibilities. You can explore a wide spectrum of shades, lengths, and styles, allowing you to achieve that soft, silky look without resorting to chemical hair treatments that can be damaging and uncomfortable. What's more, the diversity of extension textures enables you to mix and match various hair colors and styles, ensuring your bridal hair is as unique as you are.
What's truly fantastic is that any hairstyle you choose with hair extensions for your wedding is temporary. This means you can revel in your stunning bridal style on your special day and effortlessly return to your everyday look afterward. There's no long-term commitment.
While the allure of hair extensions is undeniable, it's highly advisable to have a bridal hair trial with both the extensions and your new hairstyle before the big day. This ensures you've selected a hairstyle that resonates with your personal style, guaranteeing that your wedding day becomes an unforgettable memory you'll treasure forever!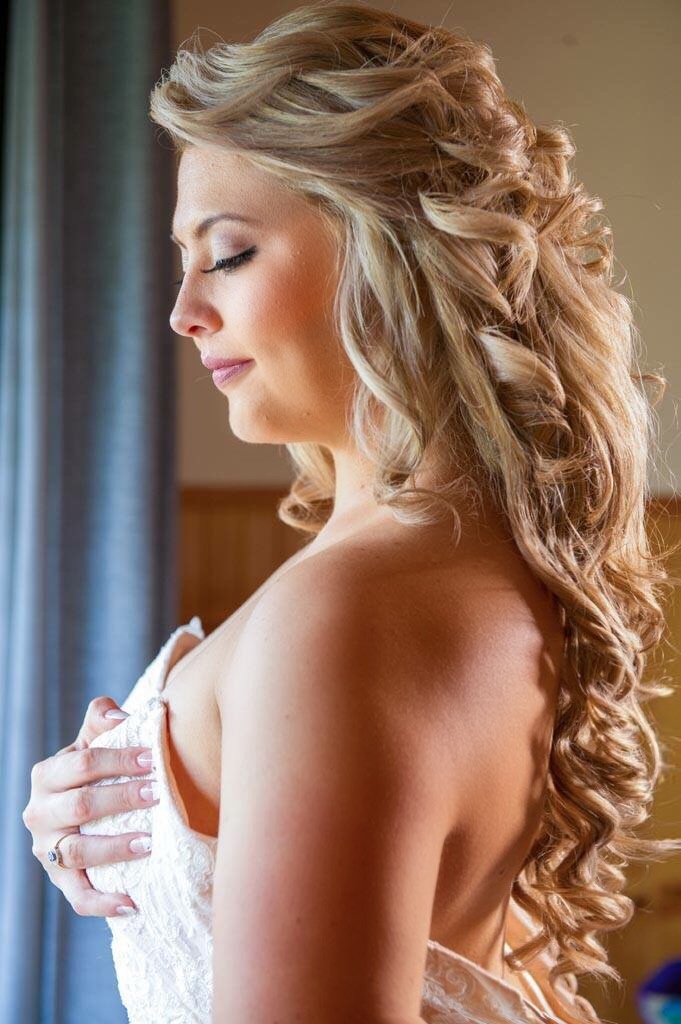 ---
4. Let's Talk Texture: Bridal Hair Extensions for Every Bride
No two brides are alike, and when it comes to bridal beauty, individuality shines. It's no surprise that each bride has a unique hair type, and this is where the magic of hair extensions truly comes into play. Bridal hair extensions offer an extensive range of textures, ensuring that there's a perfect match for every bride, regardless of whether their natural hair is straight, wavy, or curly.
Imagine seamlessly blending your bridal hair extensions with your natural locks, achieving an effortlessly beautiful look that appears entirely your own. If your hair is naturally straight and you dream of cascading, lustrous waves for your wedding day, hair extensions can make it happen. Perhaps your natural locks boast gentle waves, and you envision intricate curls that last all day – extensions can bring that vision to life. Even if your hair is blessed with curls and you desire a sleek, straight look, rest assured, extensions can help you achieve it flawlessly.
The beauty of extensions lies not only in their transformative power but also in their adaptability to suit your unique style. Whether you aim to enhance your natural texture or explore a different look entirely, bridal hair extensions offer the versatility to fulfill your bridal hair dreams. The result? A bridal look that radiates your personality and leaves everyone in awe of your stunning, natural-looking locks. So, embrace your hair's natural beauty or explore new horizons with bridal hair extensions that cater to every bride's unique texture and style preferences.
---
5. Unleash Your Inner Artist: Playful Bridal Hair Colors
Bridal hair extensions are a treasure trove of possibilities, extending far beyond just achieving length and volume. They also serve as a delightful canvas for experimenting with colors, and the perfect time to embark on this colorful journey is during your bridal hair trial.
If you've ever fantasised about trying a new hair color for your wedding day, extensions offer a risk-free and exciting way to make that dream a reality. It's during the trial sessions that you can explore the full spectrum of your creative vision. Whether you're drawn to the idea of subtle highlights that delicately catch the light, a gentle touch of soft pastel shades to infuse a romantic ambiance, or even a bold and dramatic ombre effect that makes a captivating statement, your bridal hair extensions are your artist's palette. With the expertise of your hairstylist, you can watch your hair transform into a work of art.
The beauty of experimenting with hair colors using extensions is that it allows your inner artist to shine through without any permanent commitment. You can play, create, and express your unique style, all while knowing that your natural hair remains untouched. This flexibility is especially advantageous, as it provides you with the freedom to revert to your original hair color effortlessly after your wedding day.
However, to ensure a smooth and organised process, it's essential to have your hair extensions ready before your bridal hair trial. This preparation ensures that you and your stylist have ample time to fine-tune your color choices and styles, guaranteeing that your wedding day look reflects your personality and preferences perfectly. So, let your imagination run wild, and with the help of bridal hair extensions, create a bridal hair masterpiece that tells your unique story.
---
6. Get Matched, Seamlessly: Expert Color Matching
As you venture into the world of bridal hair extensions, it's natural to have concerns about how well they'll blend with your natural hair. After all, you want your extensions to seamlessly integrate with your own locks to create a flawless, natural look. Here's the fantastic news: professional hairdressers are masters in the delicate art of expert color matching, ensuring that your extensions harmonise perfectly with your hair.
The process of color matching is a skillful craft, one that hairdressers hone through their extensive experience and expertise. They take into account various factors, such as your natural hair color, undertones, and even variations in shades along the length of your hair. This meticulous attention to detail allows them to select the ideal shade and texture of extensions that closely mirror your hair's unique characteristics.
The result of this expert color matching is a seamless, natural blend that's virtually indistinguishable from your own hair. Whether you opt for extensions to add length, volume, or even experiment with playful colors, the artistry of color matching ensures that no one will ever guess you're wearing extensions. The transition from your natural hair to the extensions is so seamless that it becomes your beauty secret, allowing you to confidently flaunt your stunning bridal hair with absolute grace.
So, rest assured that with the guidance of skilled professionals, your bridal hair extensions will not only enhance your overall look but will also blend flawlessly with your natural hair, leaving you with a captivating, picture-perfect bridal hairstyle.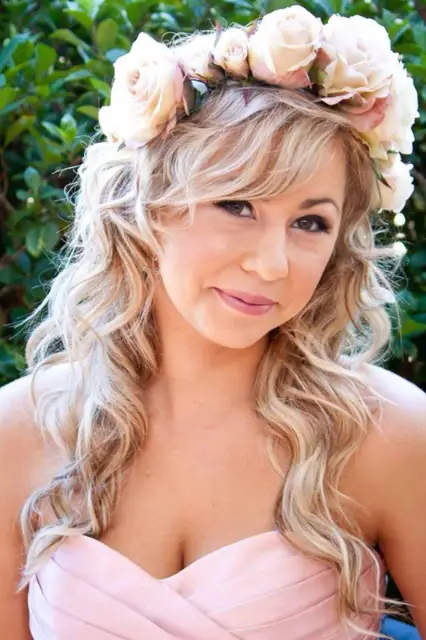 ---
7. Picture-Perfect Bridal Hair: Shine in Wedding Photos
Your wedding day is a momentous occasion, a beautiful chapter in your life that you'll want to treasure forever through timeless keepsake photographs. In these snapshots, every detail counts, and your bridal hair is no exception. This is where bridal hair extensions come into play as the magical touch that transforms your hair from ordinary to extraordinary in the pictures that capture the essence of your special day.
Extensions have a unique ability to add a sense of depth and dimension to your hair, making it appear even more captivating under the watchful lens of the camera. They enhance the visual allure of your hair, creating an illusion of fullness and volume that truly shines in every frame. Whether you've chosen a romantic half-up, half-down style, an elegant updo, or perhaps the allure of flowing, loose waves, extensions accentuate the beauty of your chosen bridal hairstyle.
As you leaf through your wedding album, you'll undoubtedly be grateful for the decision to incorporate extensions into your bridal look. These extensions become more than just accessories; they are the finishing touch that ensures your hair is nothing short of picture-perfect. They bring an ethereal quality to your bridal appearance, enhancing the enchantment of your special day, making your wedding photos truly timeless.
---
8. Confidence Boost: Feel Your Best on Your Big Day
Your wedding day is not just a date on the calendar; it's an extraordinary celebration of love, commitment, and a beautiful future together. On this special occasion, it's not just about looking beautiful; it's about feeling your absolute best, radiating a confidence that shines as brightly as your love. Bridal hair extensions can be that secret ingredient that adds an extra boost of self-assuredness to your wedding day.
With bridal hair extensions, you can confidently walk down the aisle knowing that your hair is at its absolute best. The longer, fuller locks achieved through extensions become more than just a hairstyle; they become a source of empowerment. They provide you with a heightened sense of self-assuredness, making you feel ready to embrace every moment, whether it's saying your vows, sharing your first dance, or mingling with your loved ones.
Confidence is often said to be the best accessory a bride can wear, and bridal hair extensions have the remarkable ability to amplify this confidence. They enhance your natural beauty and boost your self-esteem, allowing you to shine even brighter on your special day.
As you stand at the altar and gaze into the eyes of your beloved, you'll do so with unwavering confidence, knowing that you're not just beautiful, but also exuding the inner strength and self-assuredness that make your wedding day truly unforgettable. So, embrace the confidence-boosting magic of bridal hair extensions and step into your wedding day with a heart full of love and a spirit brimming with confidence.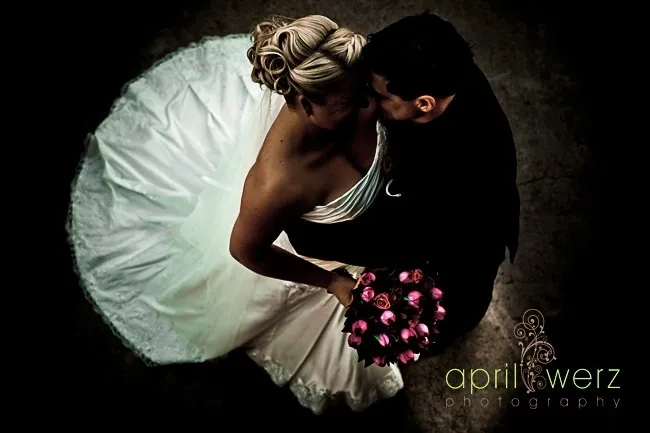 ---
9. Stress-Free Bridal Hair Trials
Bridal hair trials are an essential component of wedding preparations, offering you the opportunity to explore various hairstyles and determine how they complement your overall bridal look. These trials provide a glimpse into your transformation from a blushing bride to a radiant queen. When you choose Bellus Mobile Bridal Hair and Makeup, and opt for the inclusion of bridal hair extension application, these trials take on an entirely new dimension, becoming not just enjoyable but also incredibly empowering.
Bellus is not merely a service; it's your trusted partner in the journey to achieving your dream bridal look. With Amanda's expertise and commitment to your vision, the trials become moments of excitement and anticipation. You can discuss different lengths, volumes, and styles, all under the guidance of a skilled professional, ensuring that the bridal hair you choose aligns perfectly with your unique personality and preferences.
The addition of bridal hair extensions further amplifies these trials' impact. Extensions allow you to explore a spectrum of possibilities, whether you're envisioning an elegant updo, cascading waves, or a bold, modern look. The flexibility that extensions offer means you can tailor your bridal hair precisely to your liking. And with Amanda by your side, you can navigate these trials with confidence, knowing that every step of the way, you're working towards a bridal look that embodies your inner queen.
So, let your trials be moments of joy and self-discovery, all leading to the realisation of your bridal vision, with Bellus ensuring your journey is stress-free and truly memorable. Contact Amanda today to lock in your wedding date and discuss your bridal hair trial.
---
10. Memories That Last a Lifetime: Cherish Your Bridal Look
Your wedding day is a once-in-a-lifetime event, and you'll want to look back on it with fond memories. Choosing bridal hair extensions can be a decision you'll cherish forever. They contribute to creating the bridal look you've always dreamed of, making your wedding day even more special and unforgettable.
---
In conclusion, bridal hair extensions can be your wedding day best friend, offering you instant length, volume, versatility, and a confidence boost. They allow you to experiment with different textures and colors, all while seamlessly blending with your natural hair. Whether you're a bride who desires a classic or unconventional look, extensions provide endless possibilities to achieve the bridal hair of your dreams. Elevate your bridal look and create lasting memories with the magic of bridal hair extensions!
Blog By Bellus – Bridal Hair Specialists